finally gonna blog about this year's christmas. this is truly a christmas of traditions and new gatherings. enjoyed myself nonetheless, even though there were insane moments. really nice to see all the familiar faces all over again, some of us grew out of who we were, while some things never change.

ODAC @ weiliang's



verna. me. david poh (aka siowyu's bf). siowyu.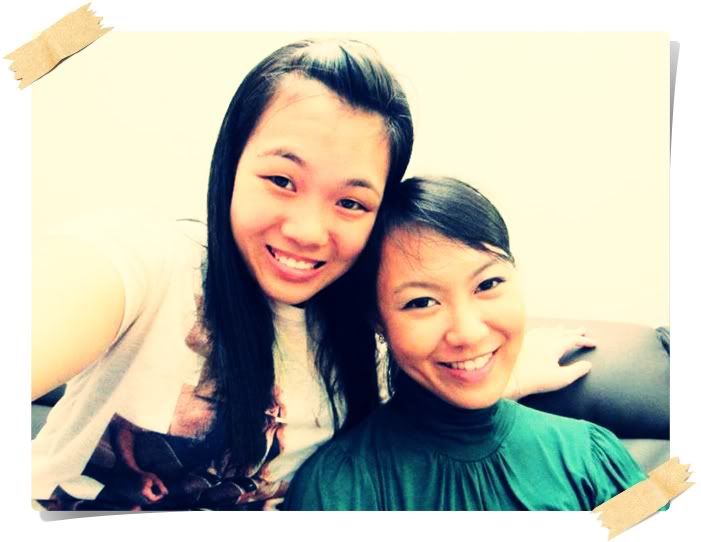 siowyu.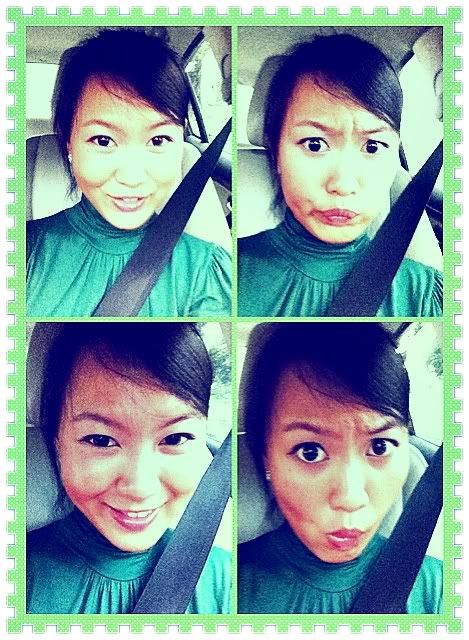 specially wore green for christmas! hehehe :D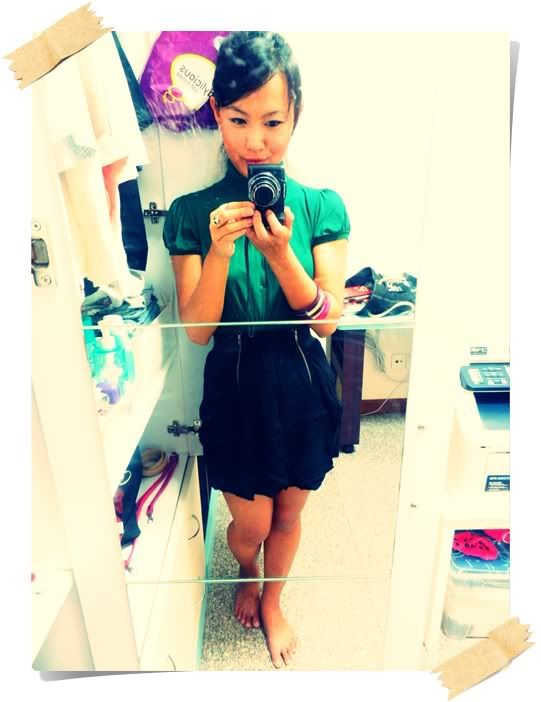 what i wore :D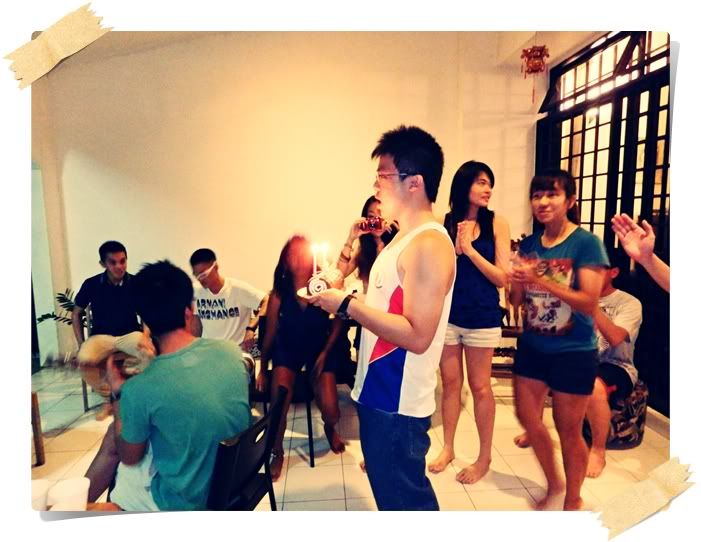 celebrate minghan's and preethi's birthday too. it's becoming part of tradition too hahaha.


present bag!



all grabbing presents...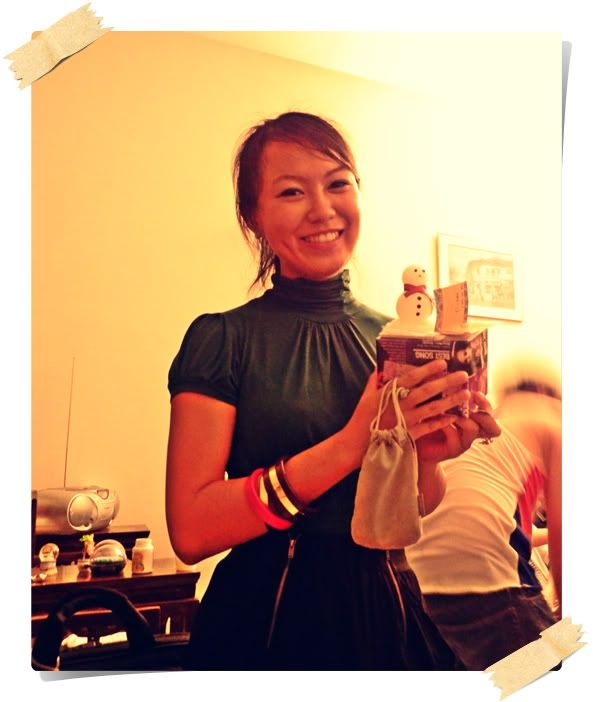 i got a snowman!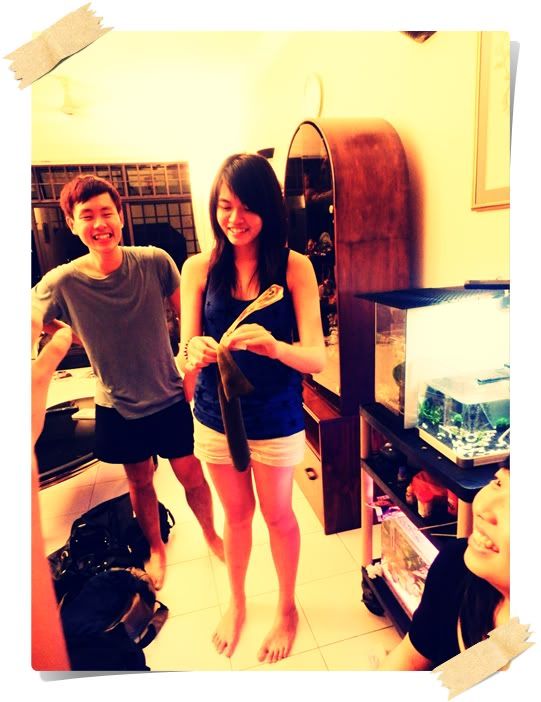 verna got a sock :(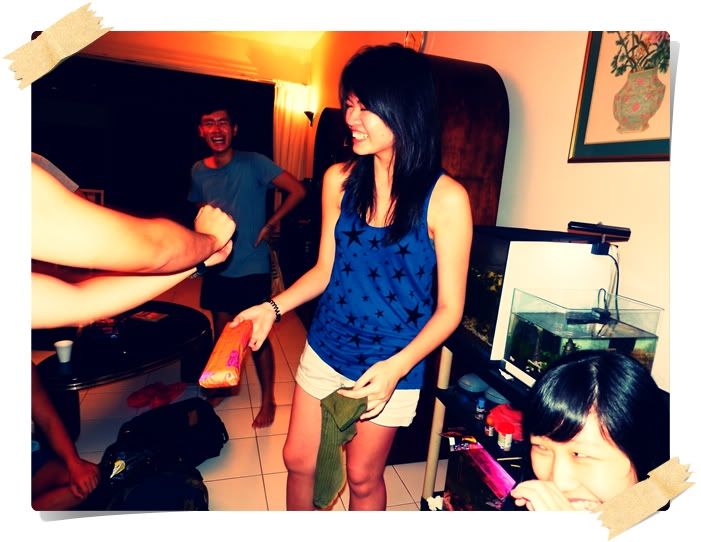 but okay lah, it contains a proper present inside :)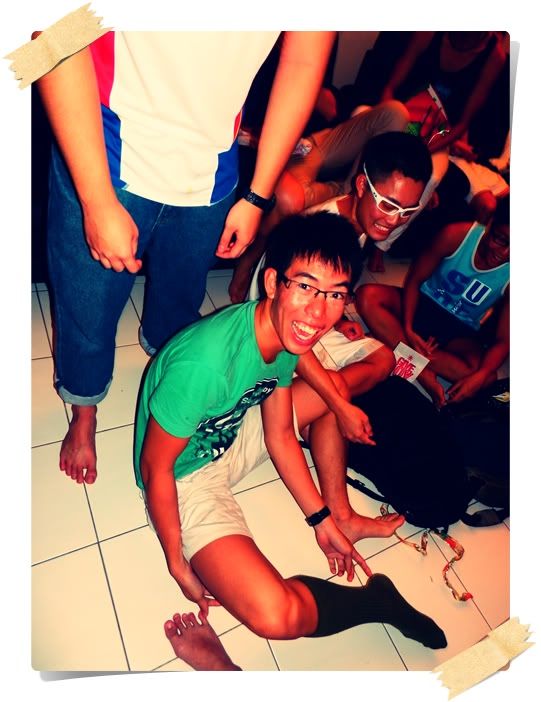 siawhui loves the sock!



weiliang opened his present and ate it on the spot.
OMG weiliang ah weiliang....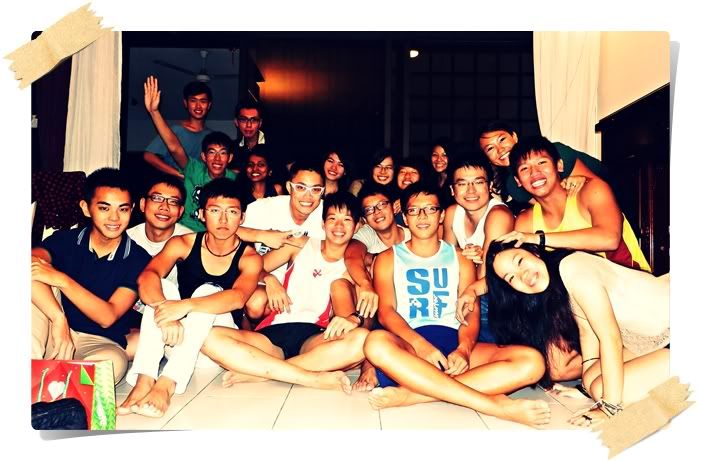 ODAC!
with... erm.... okay.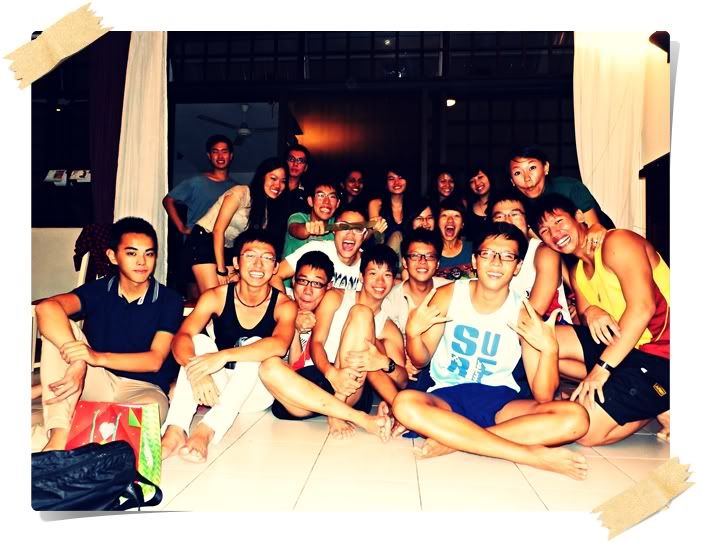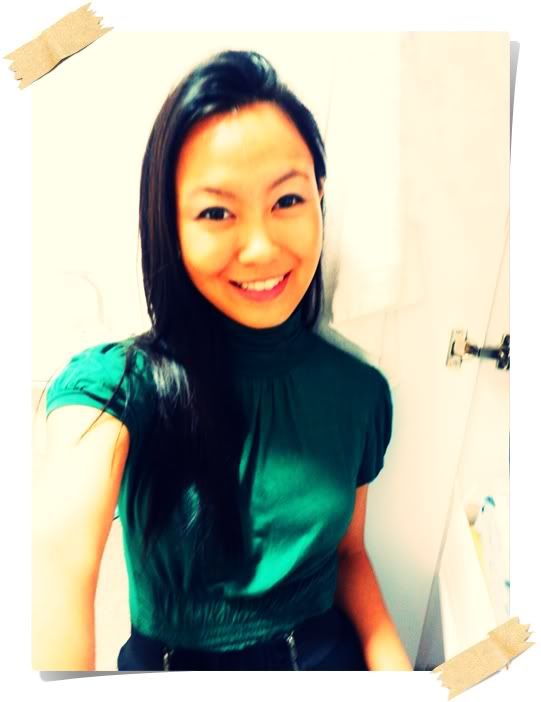 *****************
at daddy's business friend's. not a yearly thing, although we often go over for gatherings too. good to have such a huggggeeee house so that you can hold house parties anytime!
food!!!

jade looks like she's eyeing on the satays hahaha


ah purple blouse with purple flowers at the back haha.

mommy!

santa agar agar. SO CUTE!

MEE SOTO!!! omg my favourite seriously....
*****************
at HPT's. always looking forward to see this old bunch of people every year! :D
i remember this christmas tree since the first time i was there...
reagen bought an ingenious gift for exchange hahaha.
(some of) the alcohol
drink up...


and more drink up...
(L-R) me. reagen. brenda. chinfu. vanessa.
shannon abusing eunice!
eileen!
gary. eileen.
HPT!
merry christmas!
*********************
at claire's (after a night without sleeping zzz)
claire kindly invited us to her place :) first time over, so was pretty excited! plus it was my first meeting with bobby too! too bad only charmaine came with me, manov and anna couldn't make it :( was nice to be catching up all the same!
what i wore :)
trying not to look like i haven't slept the night before haha.
meet bobby!
super active dog. like really NON-STOP.
awwwwwwwwwwwwwwwwww (although i look like shit here lah)
cold hands, warm hearts. i like this!
foodzzzzz!
charmaine :)
claire! :D
us! :D

x. and this marks the end of my christmas celebrations 2011. all the non-stop eating is showing it's effect right now. omggggg. not to forget CNY is just round the corner.
x. i don't want school to start :(
x. pretty excited + scared for camp next week. havent been doing for camps for such a lonnnggggg time. ahh those good ol' times. really old times, but good times.
x. okay, it's really time for bed. goodnight bunnies.
xoxo.