here to blog about my dive trip to Sipadan. seriously, awesome is an understatement. no wonder it's crowned one of the top 5 dive sites in the world. go proud to have been there, done that. no regrets, despite burning S$xxxx. will definitely go back again. it's a paradise on it's own. okay 'nuff of my blabbering. let the pictures do the talking!



at Changi Airport before flight(sssss). we had to fly from Singapore to Kota Kinabalu (KK), stay there for a night, then take another flight from KK to Tawau, then take a land transfer (approx. 1.5hr) to Semporna, and take a ferry (approx. 30min) to Seaventures, where we stayed for the next 4 nights.



our first meal in Malaysia! after checking into the hotel, Alex and I were totally famished. so we went to a coffee shop nearby for dinner. yes, Alex is my dive buddy for this trip. so glad he asked me along. i wouldn't know what i'll be missing out on if i hadn't been invited for the trip!

was kinda awkward initially, cause Alex and I were not exactly close. we only knew each other when we took our Open Waters (1.5yrs ago), and barely spoke to each other. it was like only 3 weeks prior to the trip that we started to whatsapp each other for the bookings and finalisations. so imagine having to eat, sleep, dive with him for an entire week! hahahaa but glad that the awkwardness didn't last long. we had the TIME OF OUR LIVES!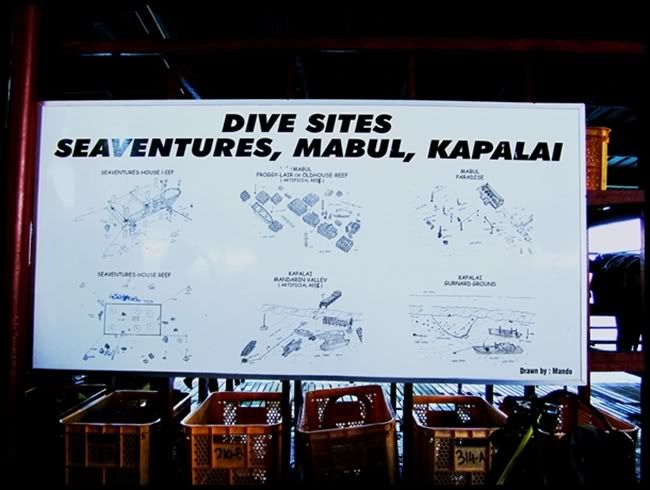 day 2 morning, finally arrived at Seaventures Dive Rig. it's an old oil rig, bought over and transformed into a dive "resort".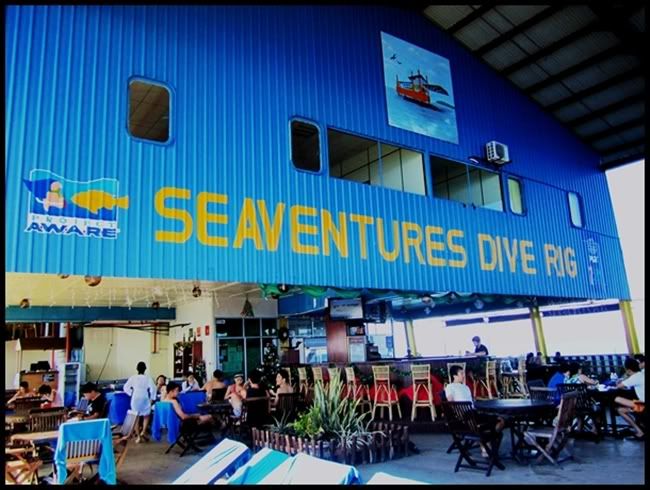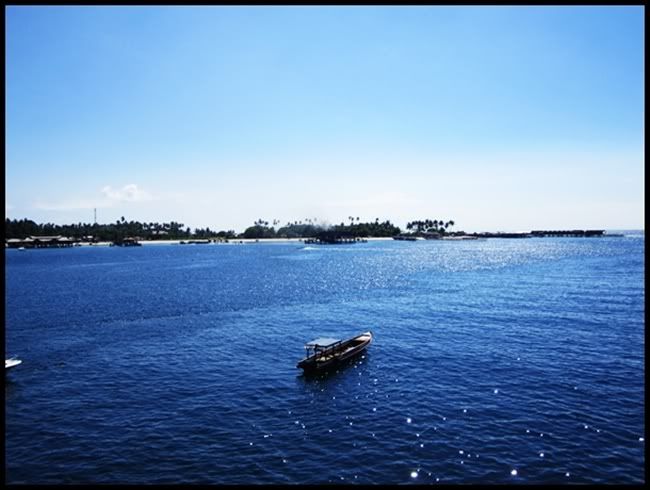 nearby resort taken from the rig. look at the sparkly water!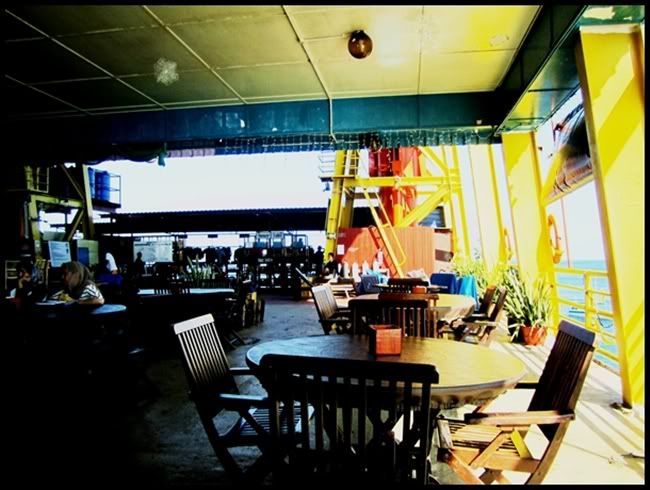 the cafeteria of the rig. i basically spent bulk of my time here. after every dive, i'll just sit here and bask in the sun to keep myself warm. hate how i always shiver after diving hahaha. we eat here, talk here, fill our log books here, talk here, and i dry my hair here! every night after bathing, i'll take my book and sit here and read while letting my hair dry. the wind's really strong and cold!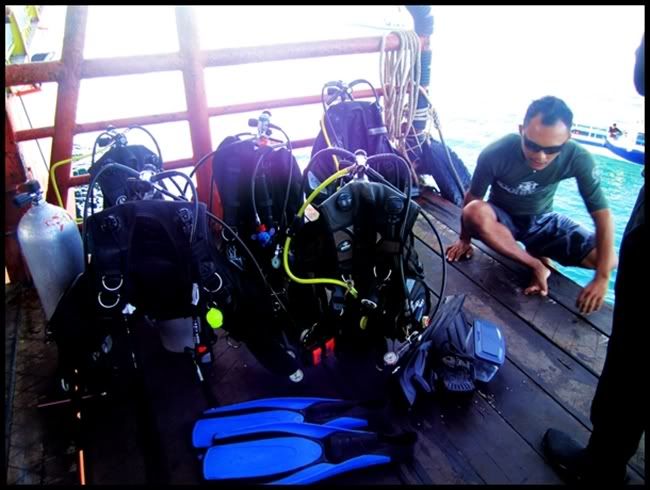 meet our divemaster Miji! with our gears, getting ready for our dive!



picture of the Rig from the boat. so it's basically a structure in the middle of the sea. we had to take a "lift" to get onto the rig.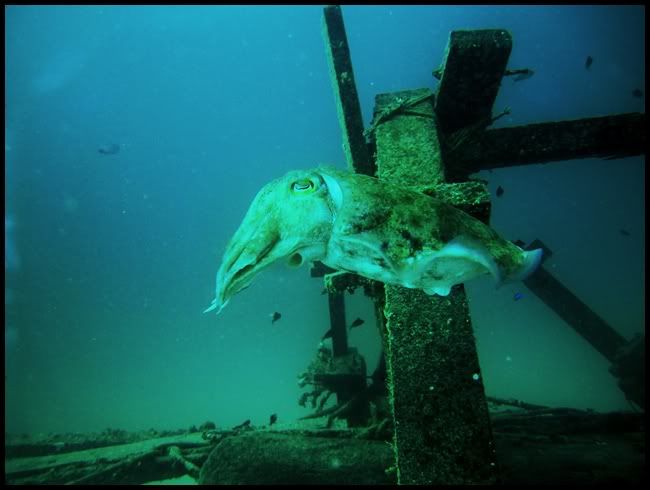 cuttlefish.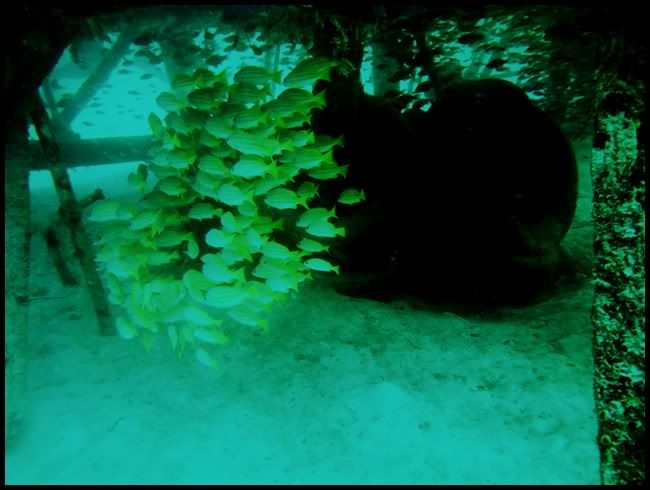 fishies!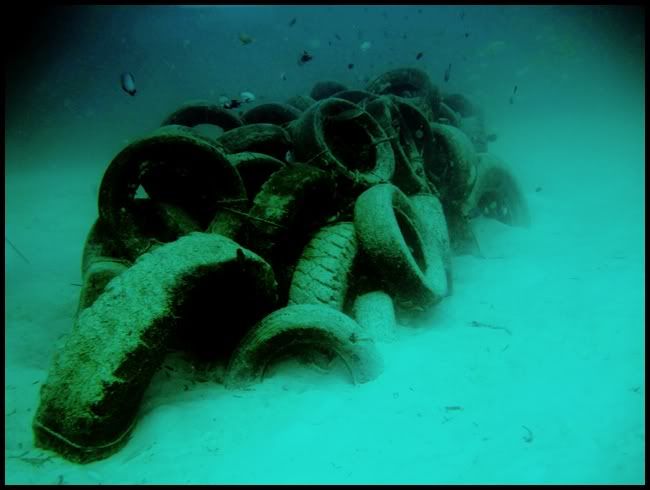 artificial reefs made up of tyres.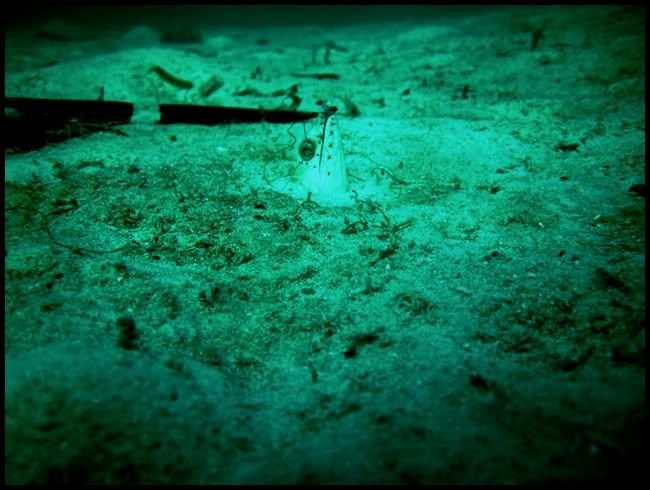 spot the head!



Miji.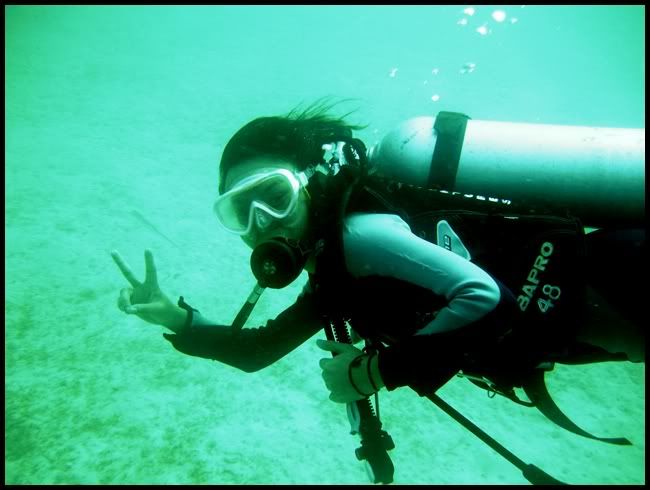 hello that's me!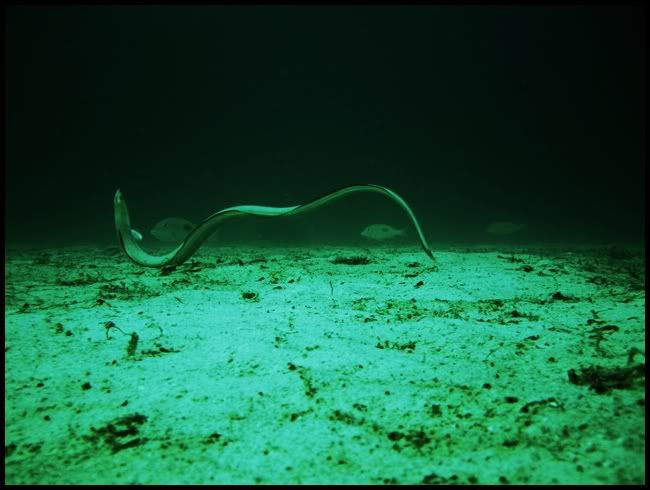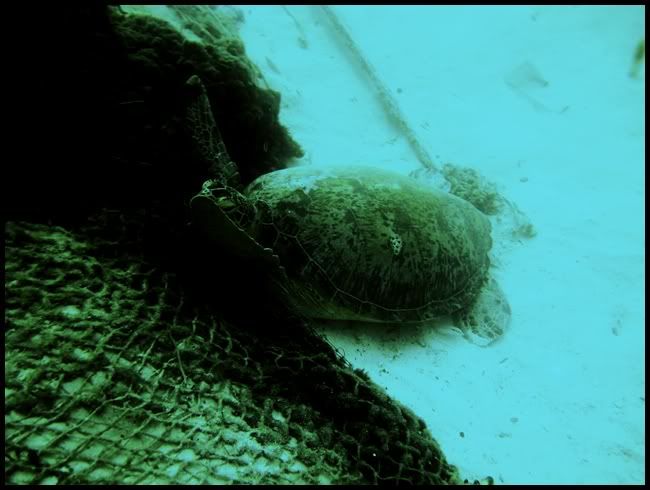 turtle! first time seeing a turtle while diving!



beautiful sunset taken from the rig.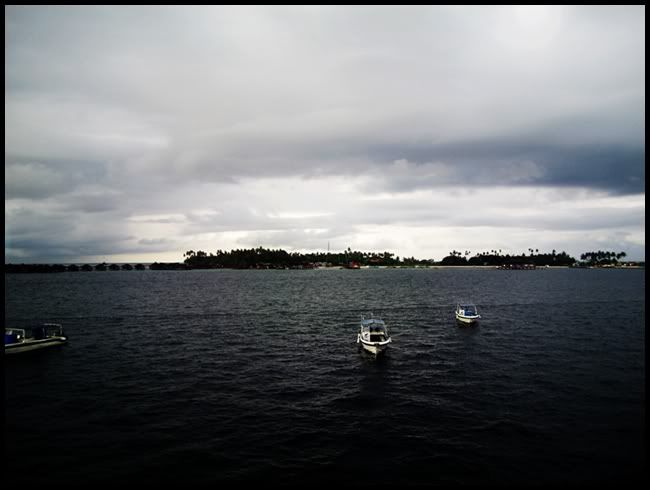 cloudy day 2 morning :(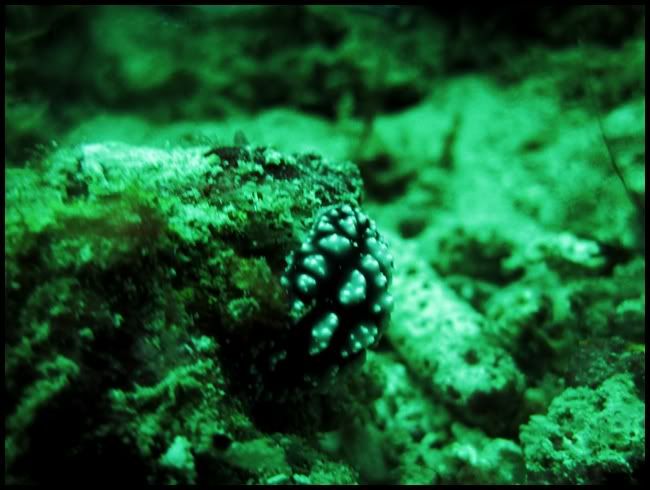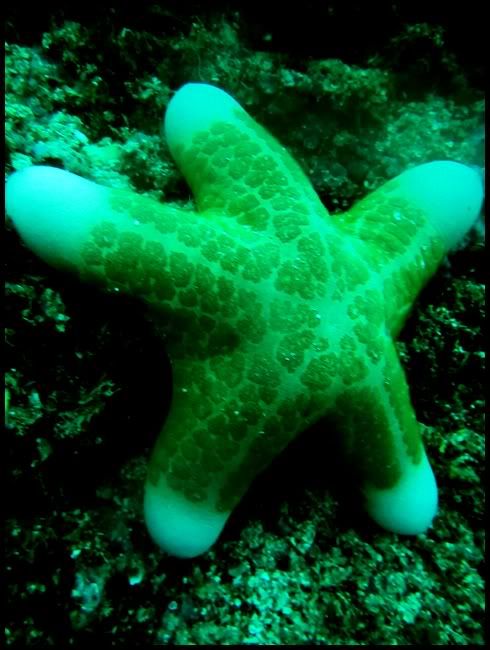 starfish!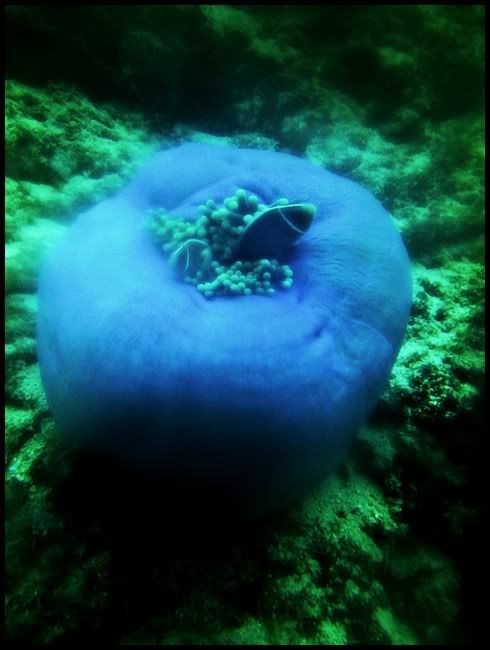 i think wetsuits make me look retarded. but hey, they keep me warm underwater! (okay, slightly only haha.)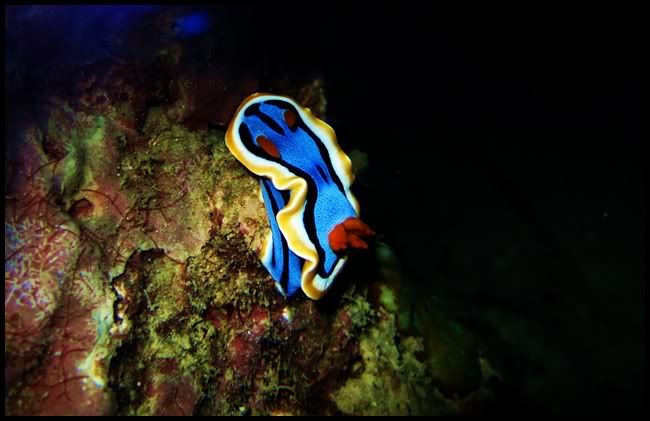 nudiebranch.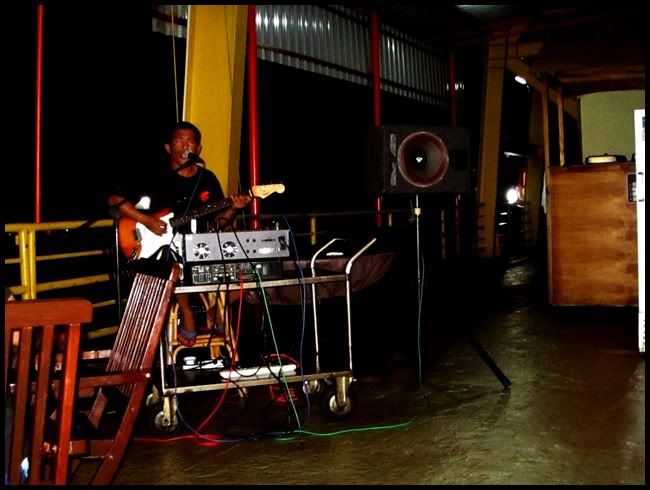 one of the divemasters, Mando, performing during dinner!



sun deck. it's awesome to lie here at night (despite the cold). the stars were amazing.

AND I SPOTTED SHOOTING STARS

!!!



many fishies in the water taken from the rig.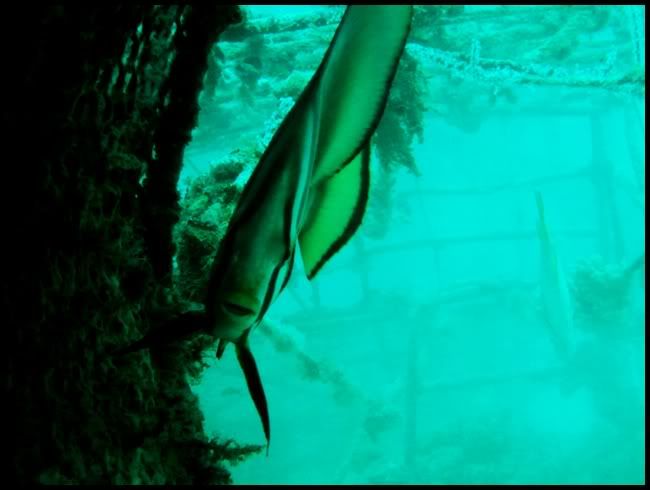 kiss the angelfish!



Nathalia and George. how sweet!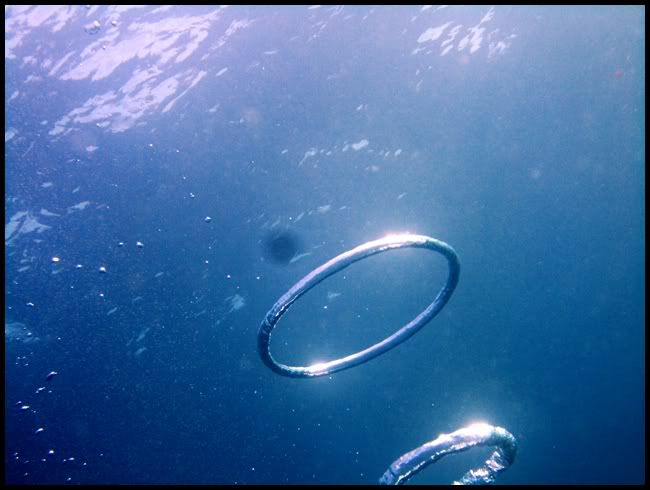 Miji did this cool ring bubbles! i tried and all the water just gushed into my mouth -.-



choppy seas :(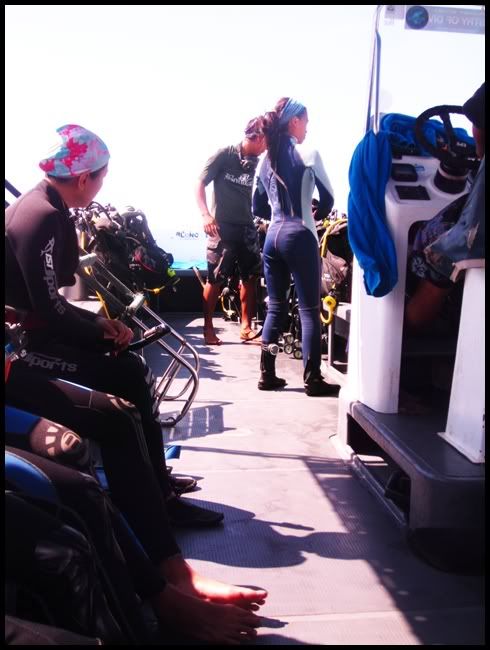 getting ready for next dive.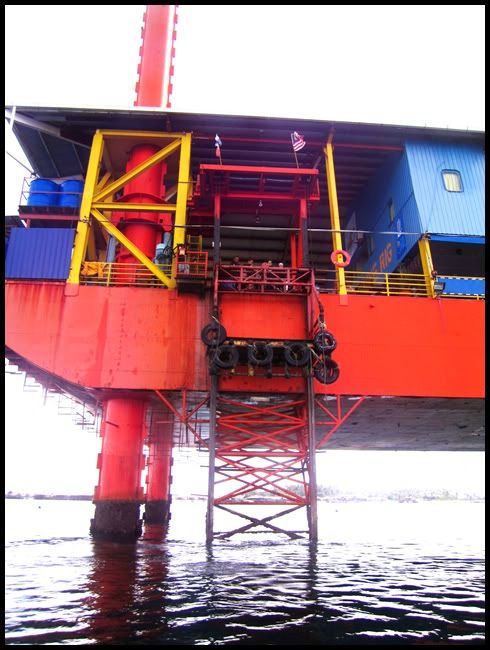 the lift! it's really cool. like we just stand on the platform and it'll be controlled to go up and down by the lift man. during high tide, the platform gets submerged into the water! so if we're going to dive around the rig, we can just float into the water without having to jump in!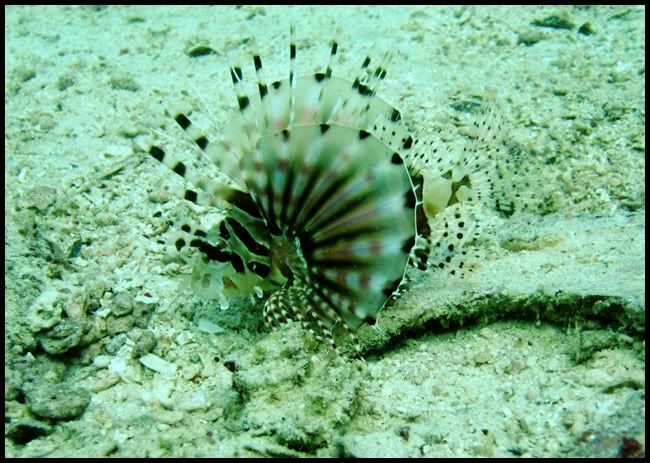 lionfish.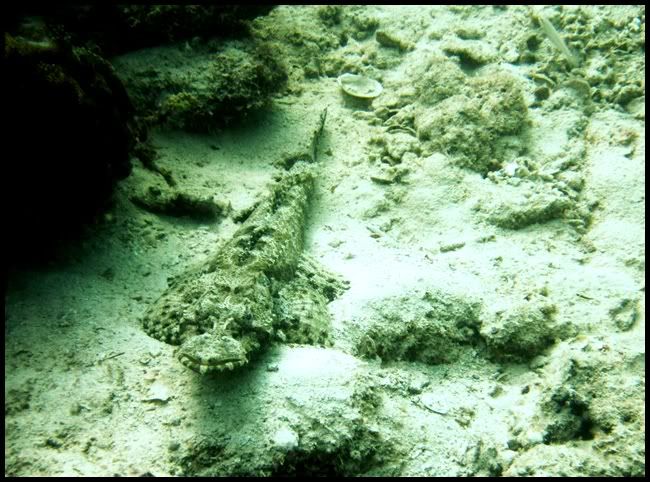 crocodile fish.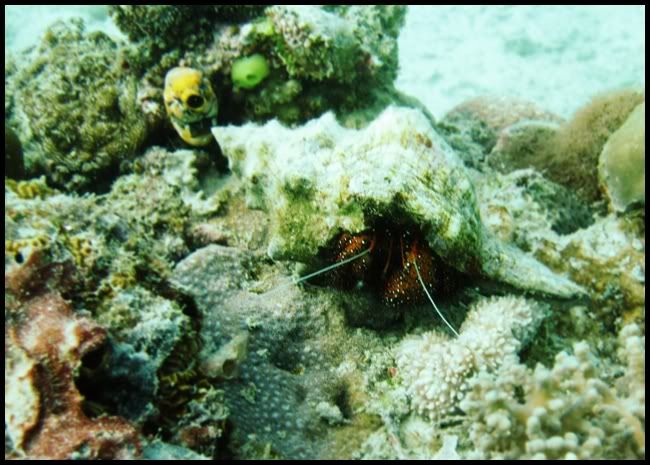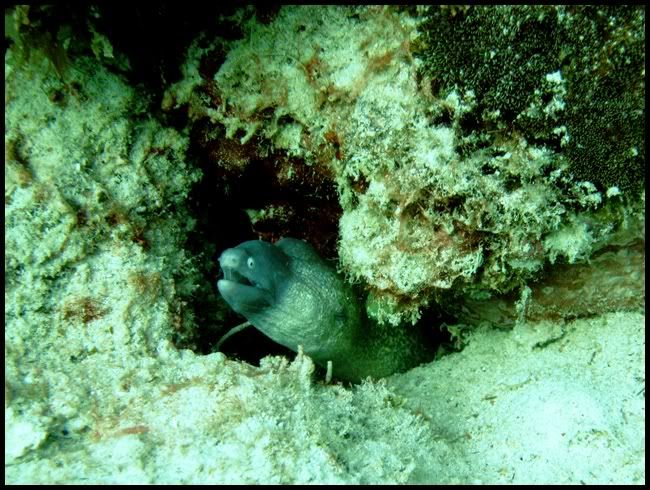 wide-eyed eel.



NEMO SPOTTED!



sambal stingray, anyone?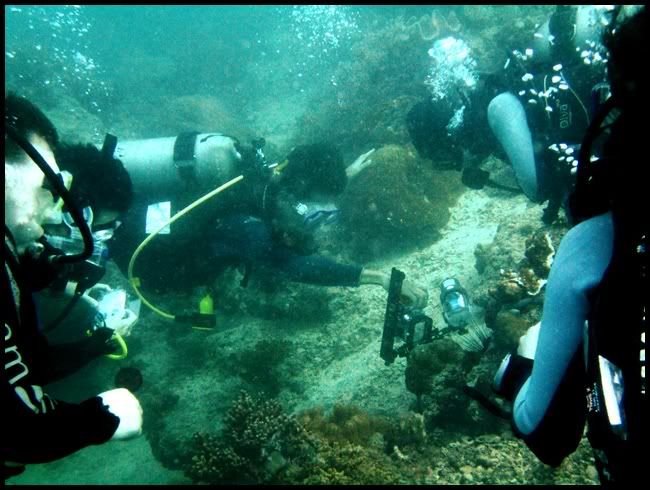 everyone rushing to take photo of i-don't-know-what.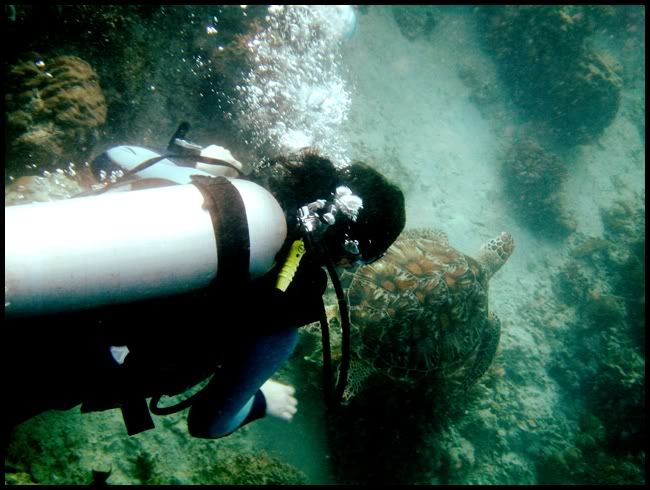 nathalia trying to swim after the turtle :)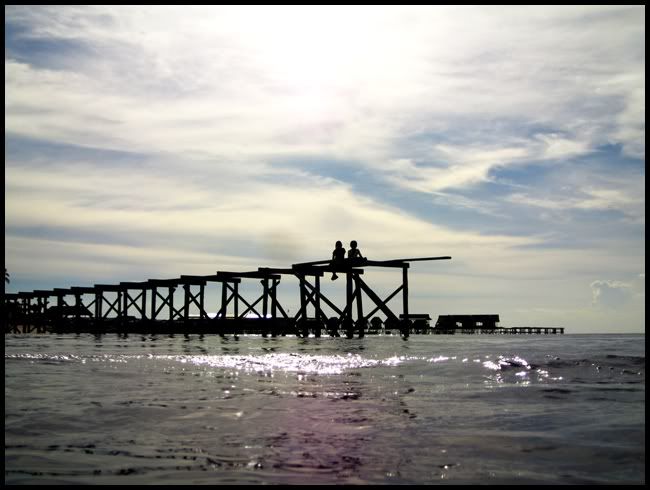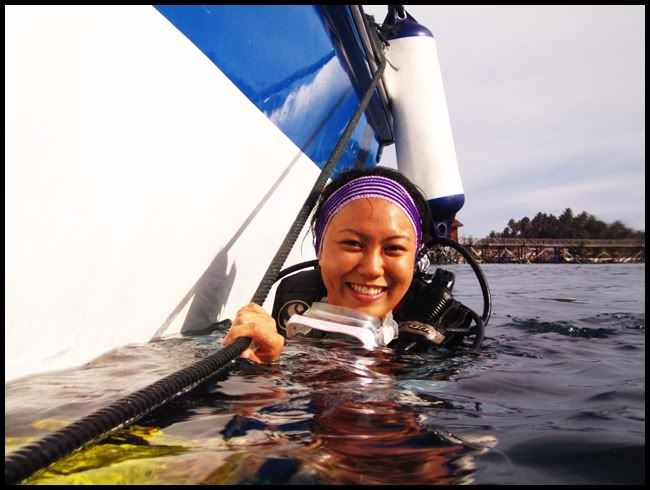 waiting to get onto the boat.



platform of the lift. our boat was about to stop at the lift so that we can return to the rig after our dive when we spotted
.
.
.
.
.
.
.
.
.
.
.
.
.
.
.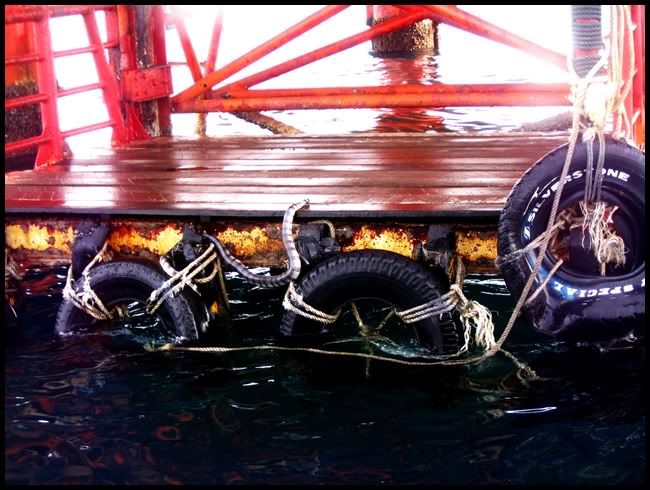 SEA SNAKE!
i don't know if it's poisonous or what lah. but i definitely don't want the snake to go onto the rig and sit beside me during lunch, or worse, sleep with me!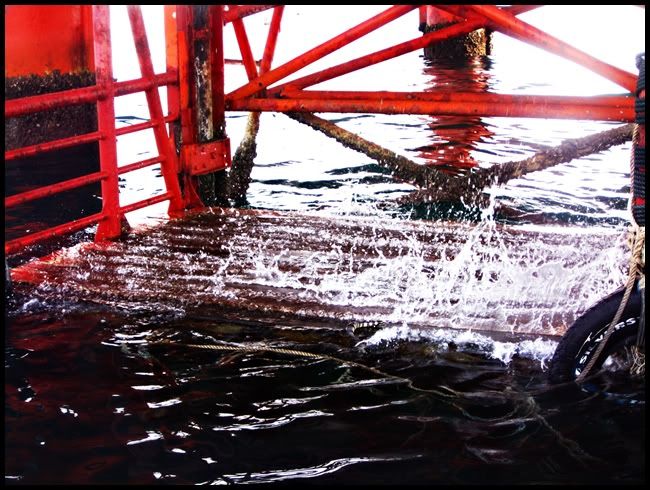 luckily it was high tide. so the lift man lowered the platform into the water, SPLASH! and the snake swam away :)


finally went to Sipadan dive sites on our fourth day. it's truly amazing there. no artificial reefs, only seabed full of pretty corals, and clear blue water :) and large fishes. hahaha actually i was kinda bored after the second day of diving cause all the creatures are so small and hard to spot!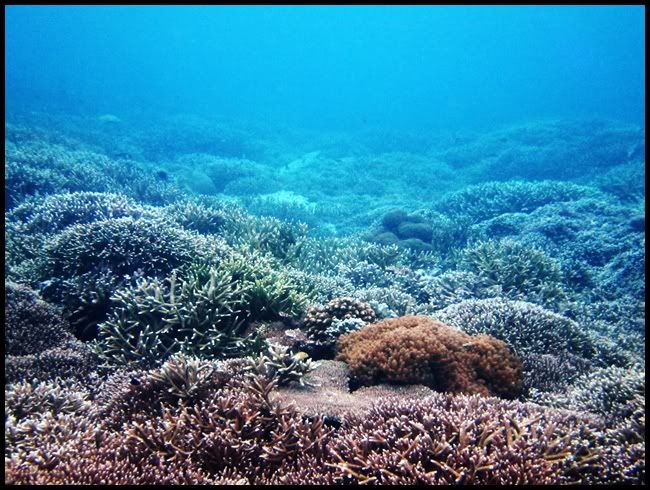 pretty seabed :)



hello sharkie!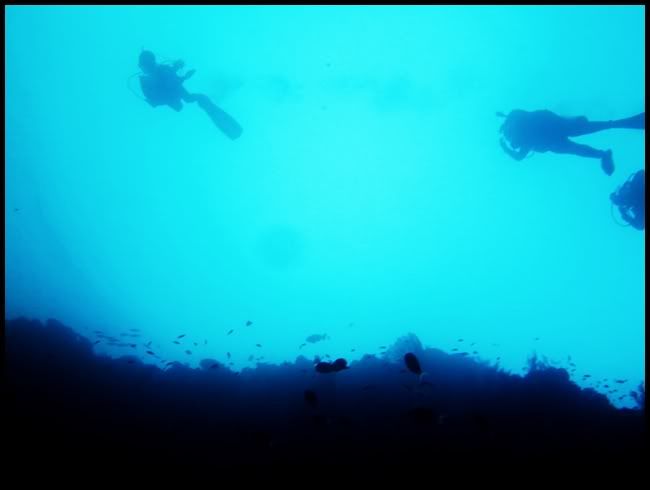 divers above me.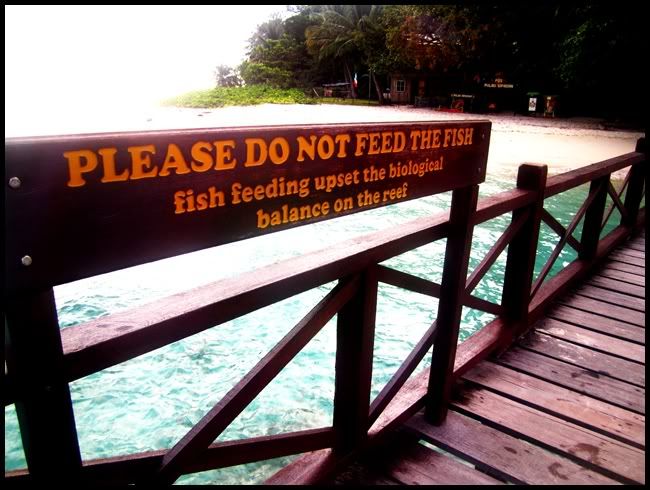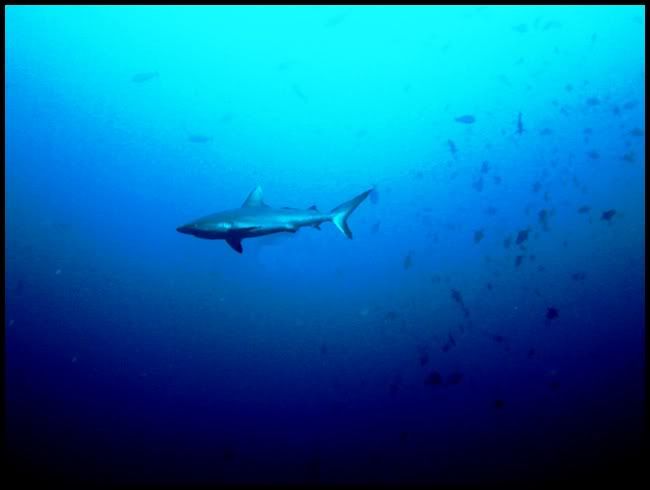 another white-tip shark.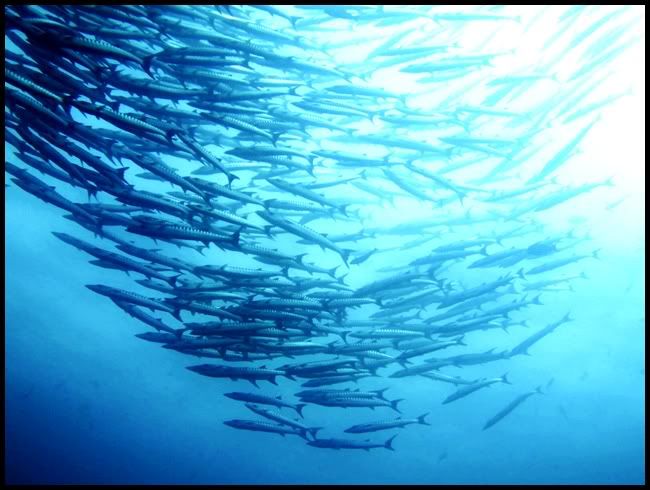 sea of barracudas! actually i saw a hammerhead shark

but i forgotten to take a photo of it! by the time i wanted to swim towards it to snap a photo, it swam away into the deep blue :( HOW FRUSTRATING! ohwell, but i guess i was really lucky, cause hammerheads are really shy!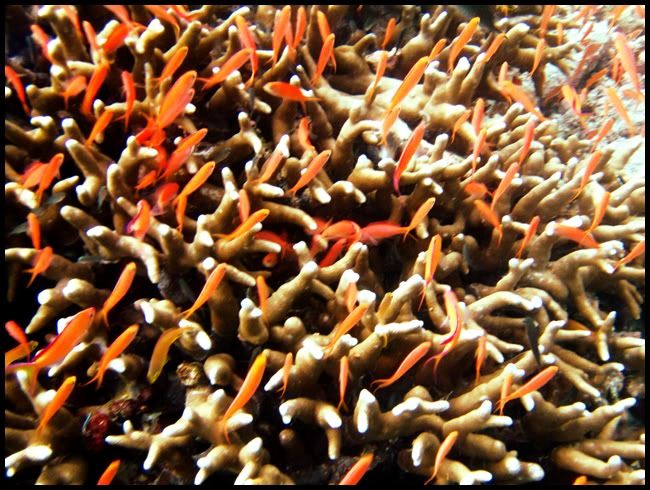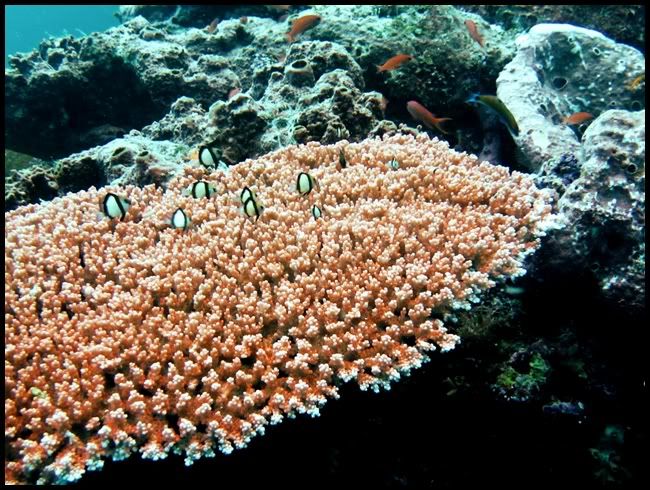 so on day 5, we took a 14:00hr ferry from the Rig to Semporna, then another 1.5hr land transfer to a hotel in Tawau where we stayed for a night. couldn't take a plane on the same day cause our bodies needed some time to let the air pressure to go back to normal (or something along that line lah. i forgotten all my theory hahaha!)

it was so sad to leave the Rig. i love everyone and everything there. the people were so friendly, everyone smiled and talked to each other. it's so relaxing to just sit there and bask in the sun/ sleep in the wind. can so get used to the EAT.SLEEP.DIVE. lifestyle. miss the night on the sun deck the most. the stars are truly amazing. seriously, if it weren't for my parents back at Home, i may very well extend my stay there till the end of holidays!


view from our hotel room at Tawau.
cold coconut after days of diving. SHIOK!
awesome seafood place that Mando recommended (not that i take seafood lah). but the food is really nice! and it only cost like RM73 for all the food we ordered. (Y)
goodbyes are always sad. i never liked goodbyes :(

so this marks the end of my trip. i'll definitely want to go back to the Rig again. prolly during a New Year/ Christmas period cause i heard they have parties! that should be fun, right? but prolly not so soon, cause everything will still be unchanged and that would be... boring? maybe in 2-3 years' time!

so love you, and till we meet again.
xoxo.