okay gonna blog about the cruise trip with the family. it's like my... 5th? 6th? time on SuperStar Virgo already. kinda sian, cause everything's the same as the first time i was there! but those of you who haven't been before, i think it's a very nice experience! cause you get unlimited free food! from buffets to chinese restaurant to western restaurants! of course if you want to go to better restaurants then have to pay lah! and they have lotsa activities on board so everyone will be entertained at different times of the day! so anyway, still went and have fun with the family!

super a lot of photos taken, and these are just like half of those taken?
so this post is gonna be full of photos and minimal words!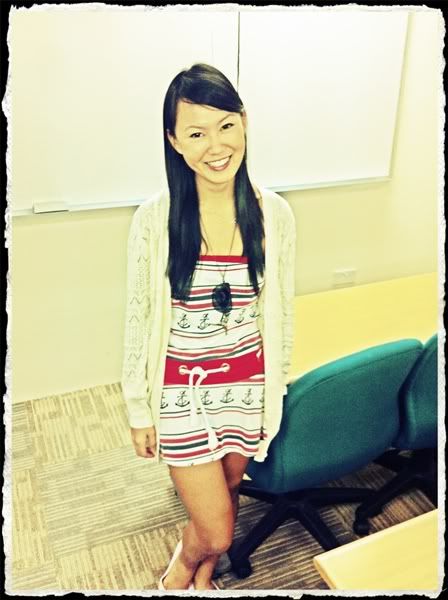 wore a nautical printed dress to match the.... cruise. hahaha.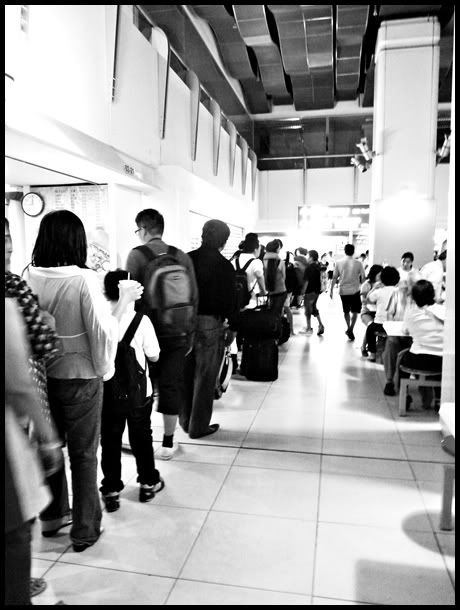 insane queue.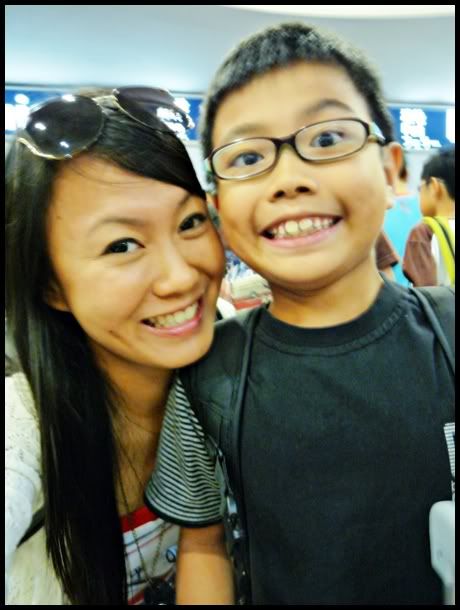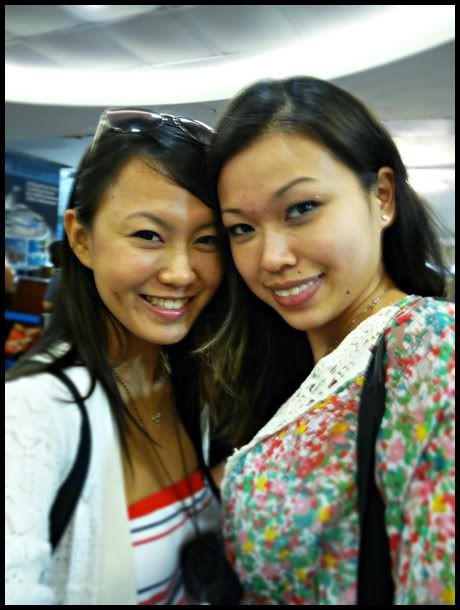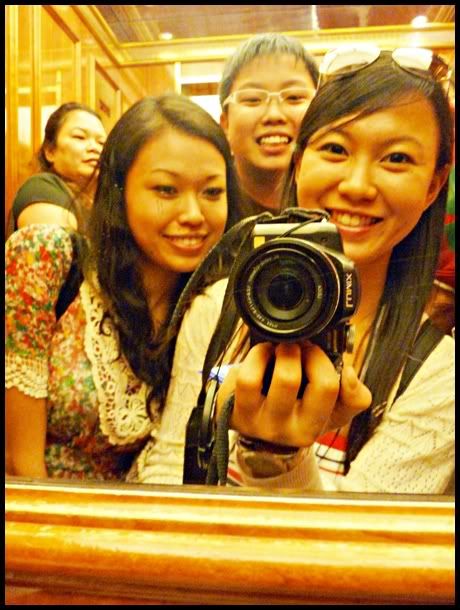 in the cruise lift! super like to camwhore in the lift cause it's all mirrors hahaha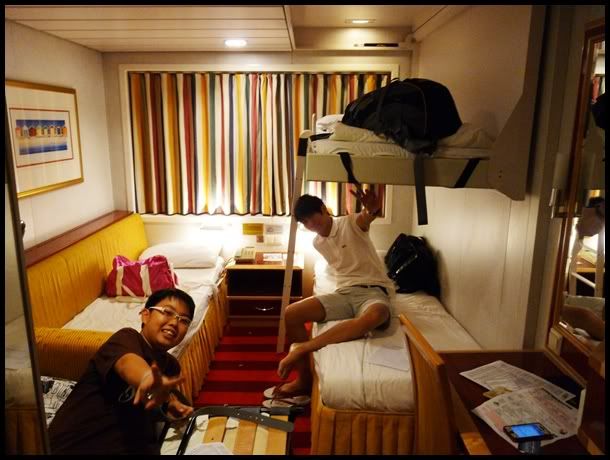 very small cabin.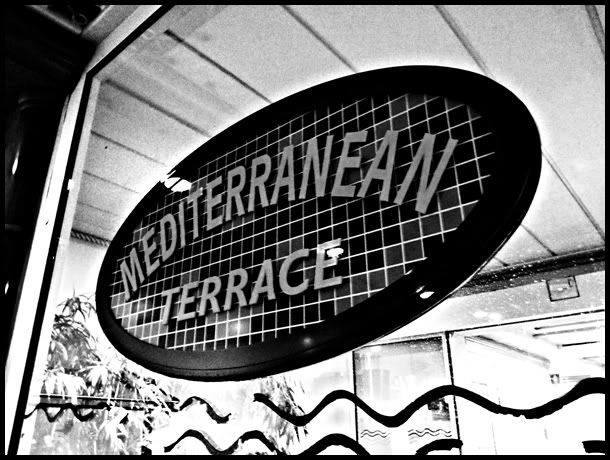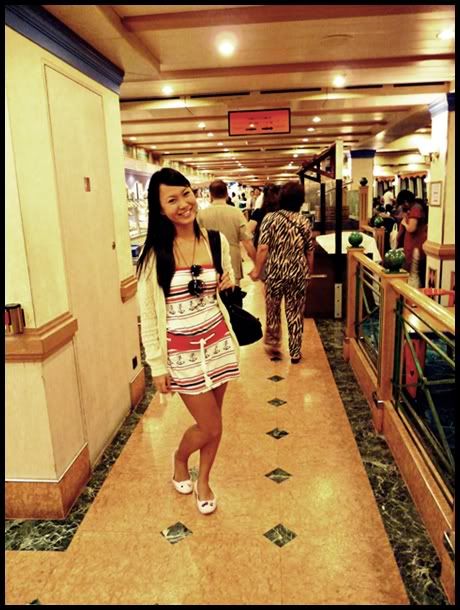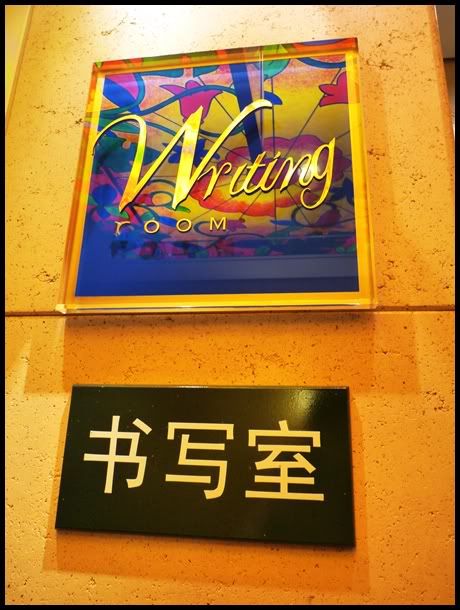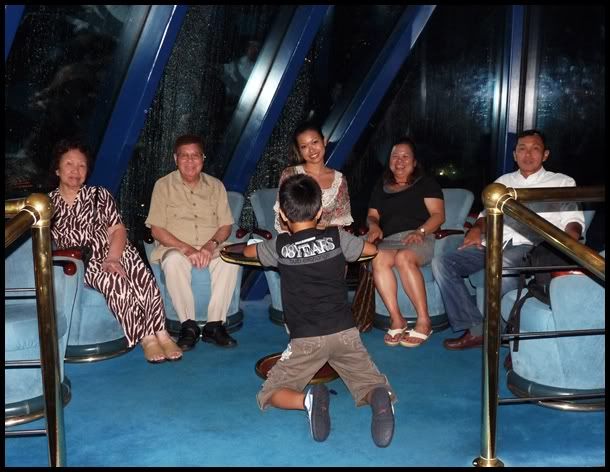 jasper was counting his coins -.-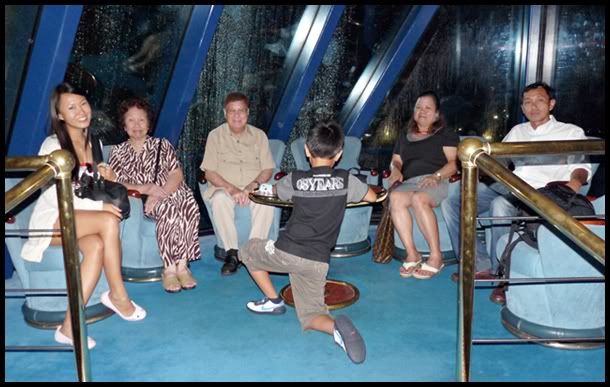 mahjong room for mahjong addicts!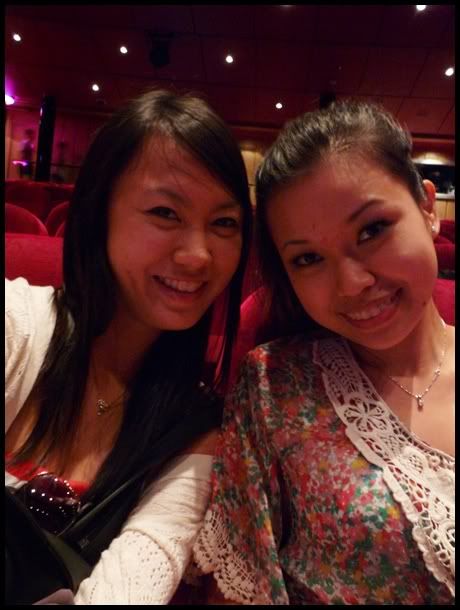 magic show time!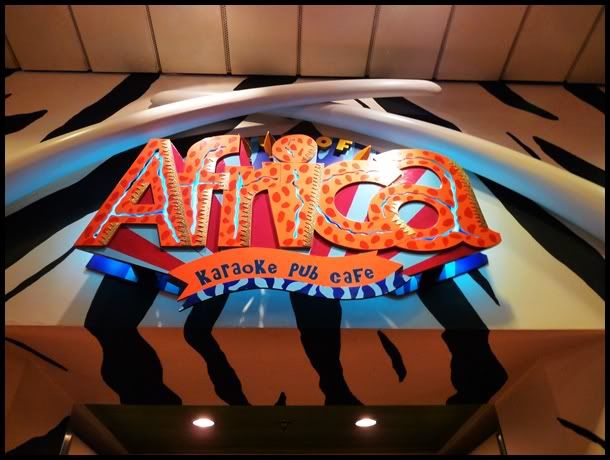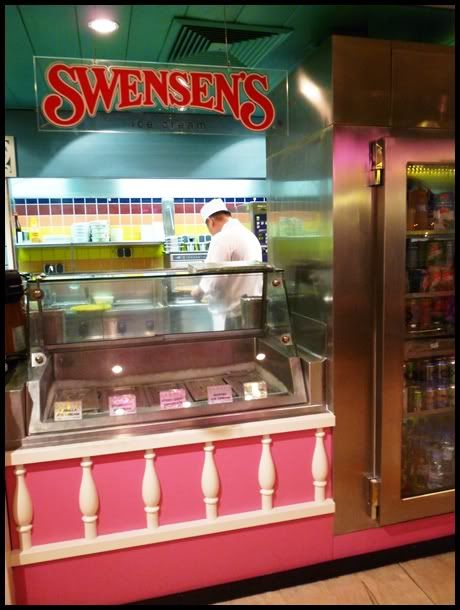 yes they have swensens! but you'll have to pay though hahaha.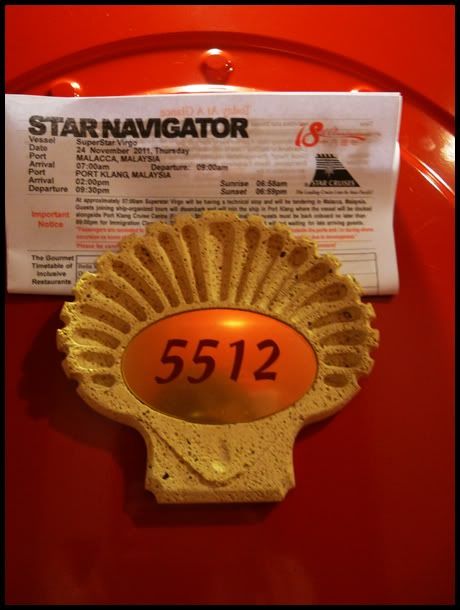 navigator is a schedule for each day, with all the programmes lined up!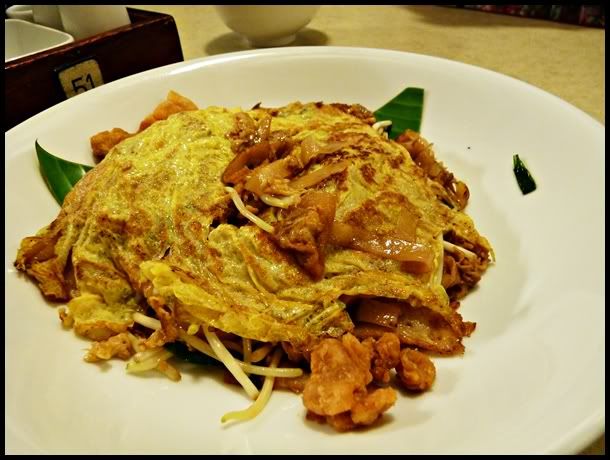 ****************************
woke up early the next morning and went for a walk with the folks!

anyway it was a sad morning cause i tore my contact lens the night before and i didn't have spares and i didn't have my specs with me. and given my eyesight, i couldn't see much :(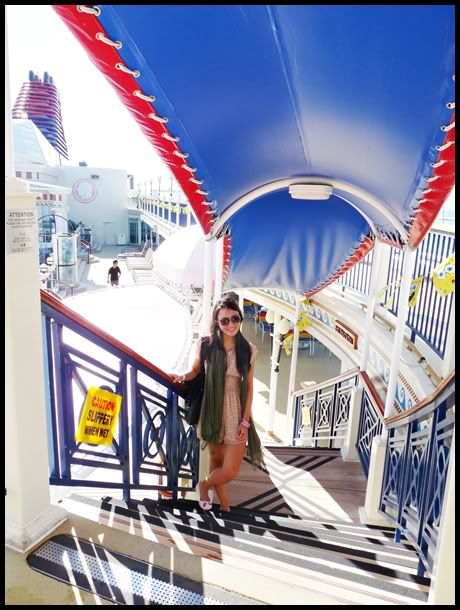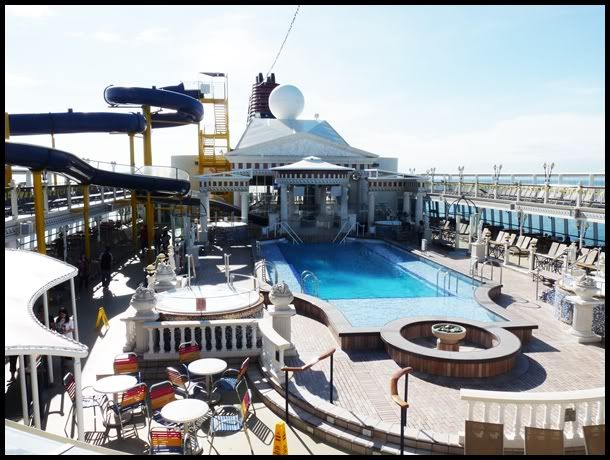 hi mom, hi dad!



with momsie (and strong winds)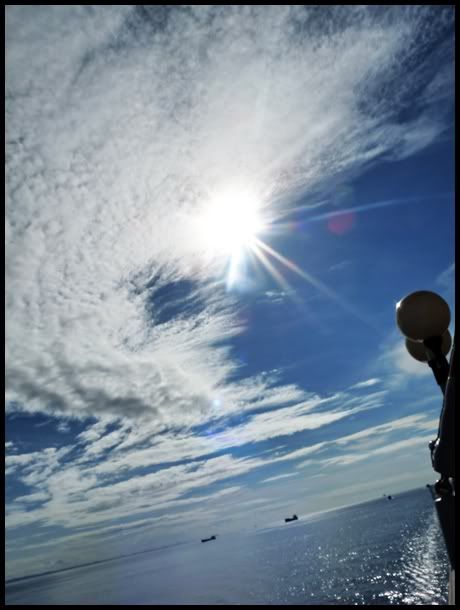 super strong sunnnnn



tourisy shot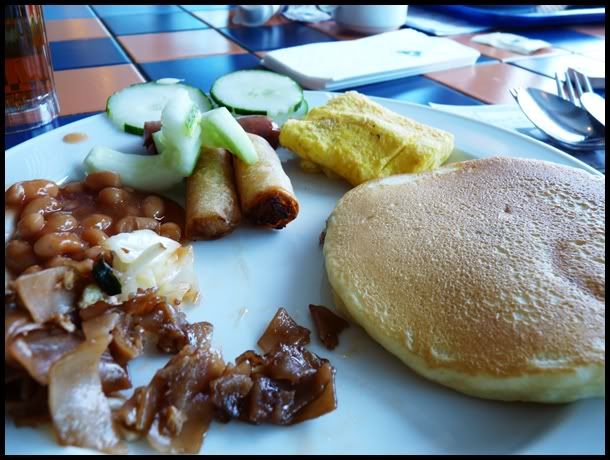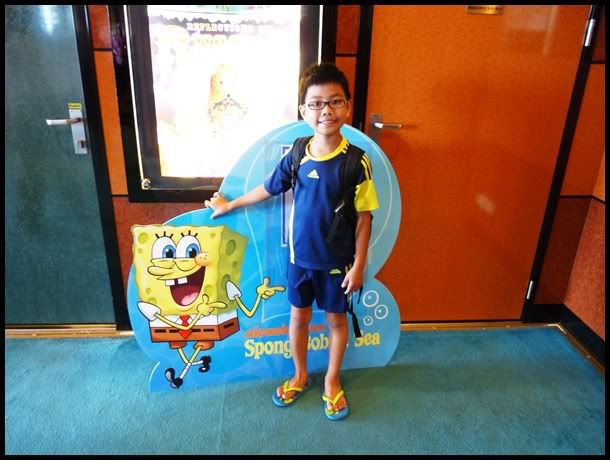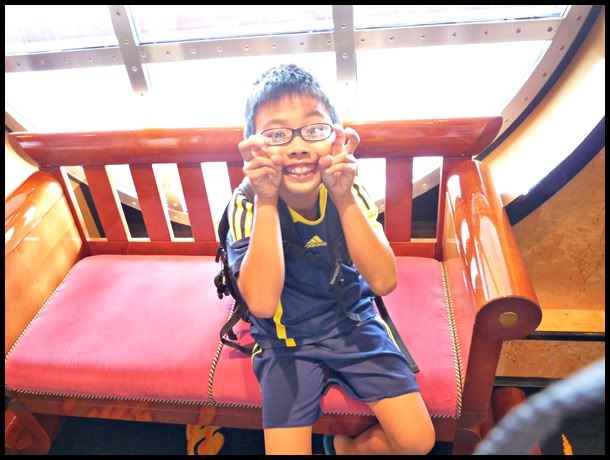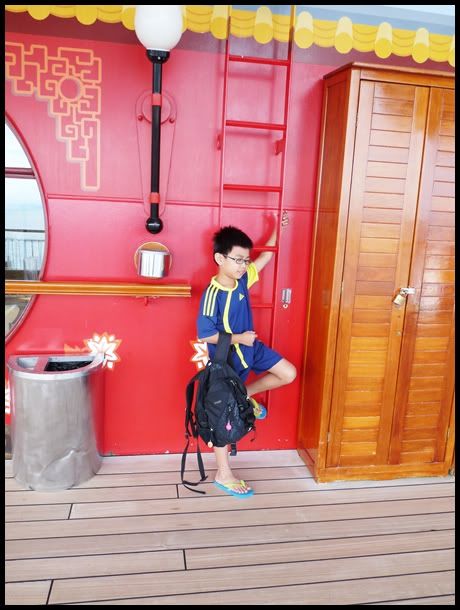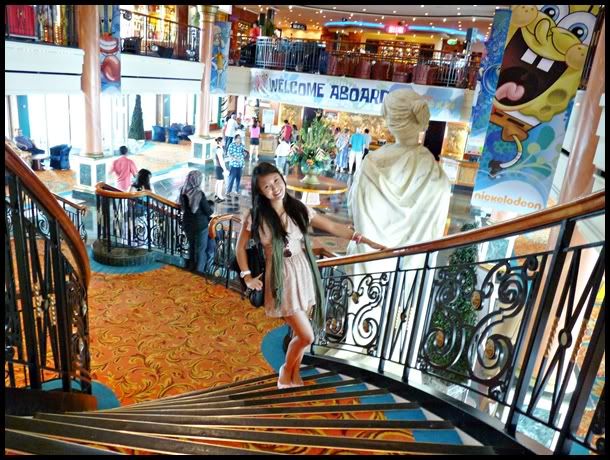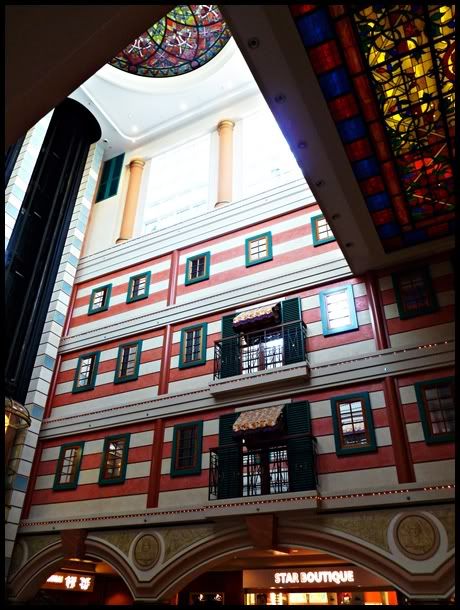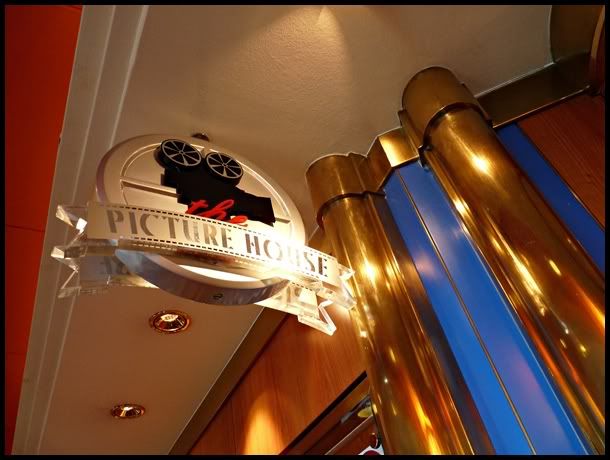 this is actually a cinema! but the shows they screen are... ermmmmm.....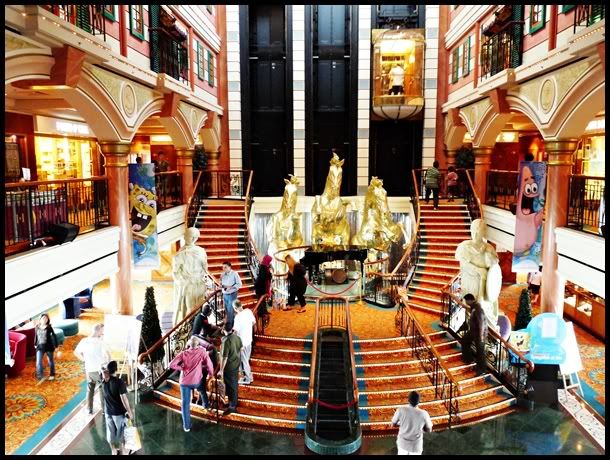 a lot of people taking their photos at the lobby! :O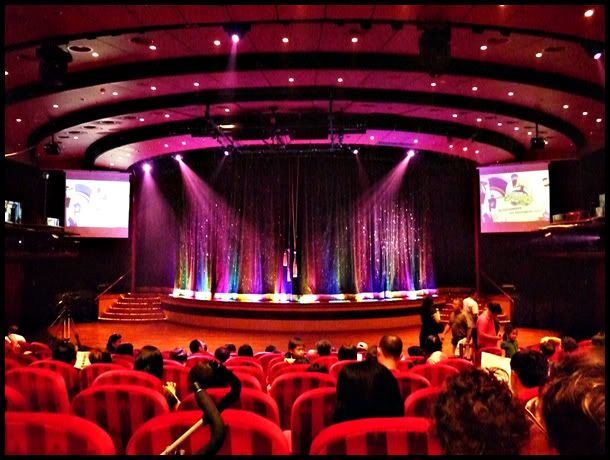 at Lido for Spongebob show!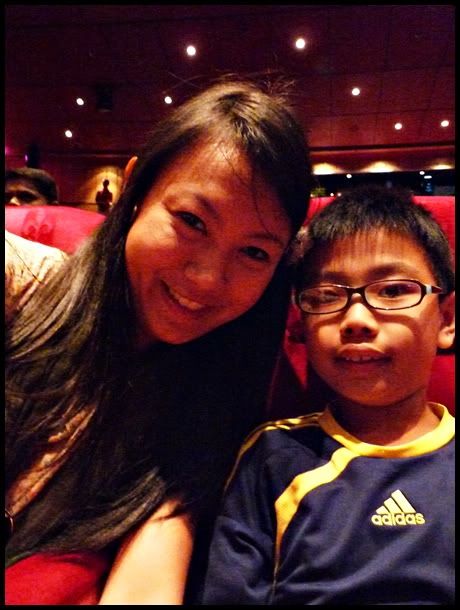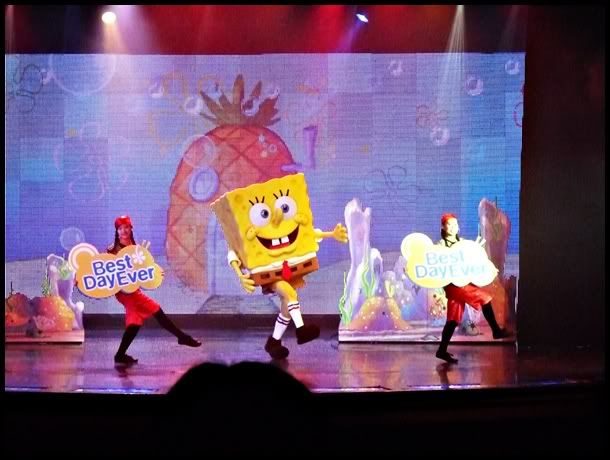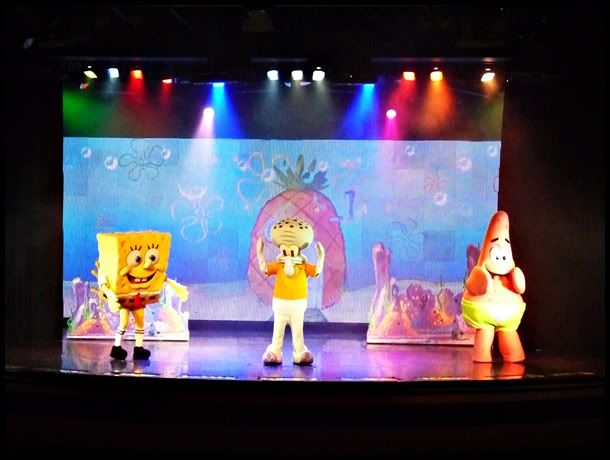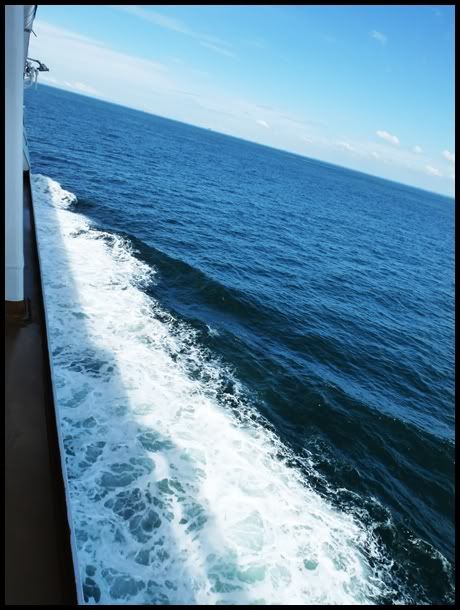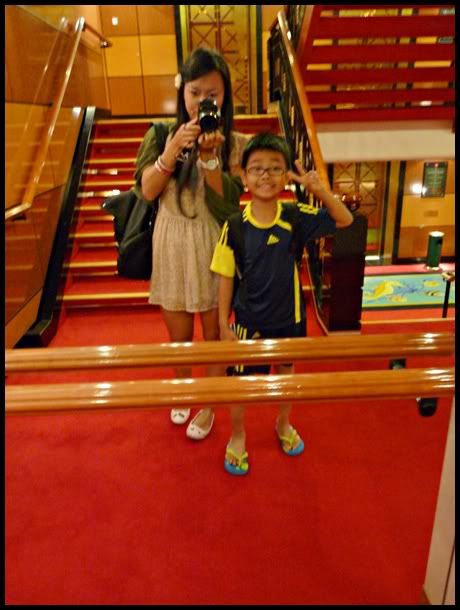 bringing jaspie for a swim :)



oh hi, that's me. looks weird with shoes but the the ground was super hot!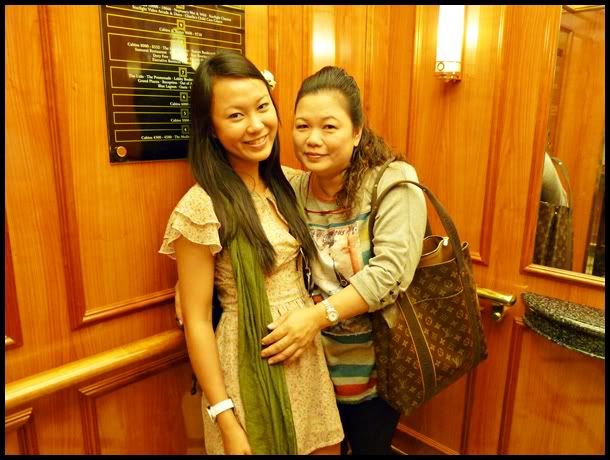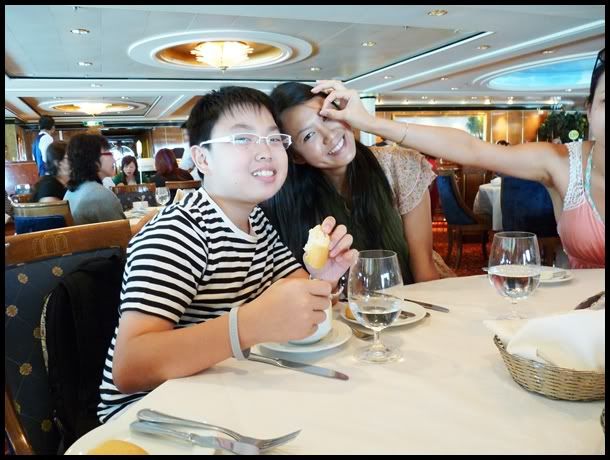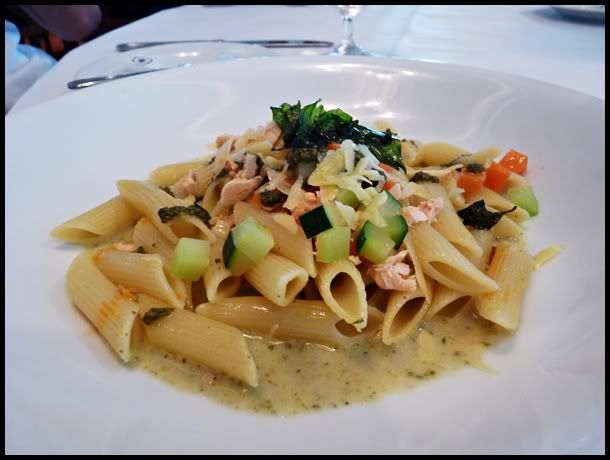 some foodzzz from lunch. all super yumz!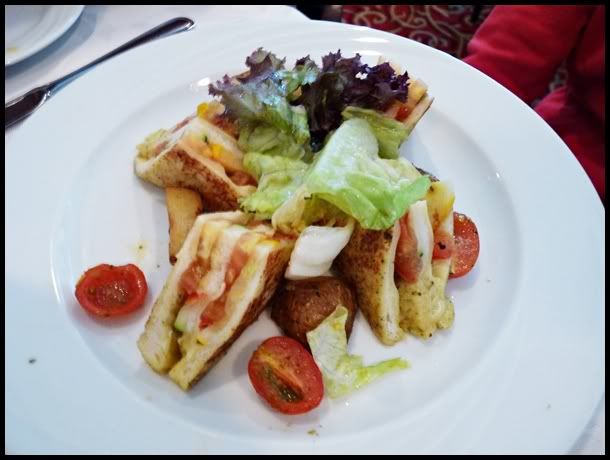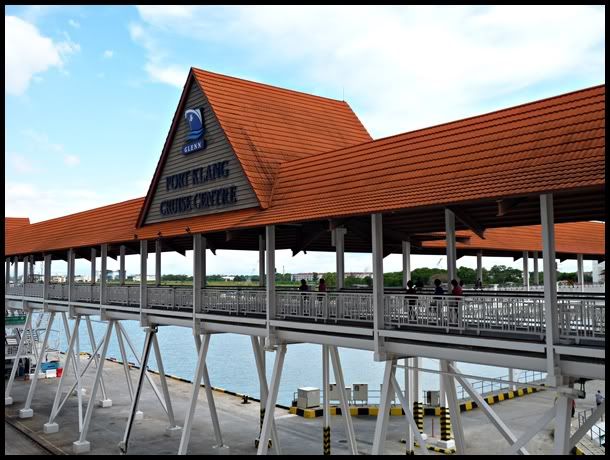 disembarked at port klang. super scam. don't even have small shops around the port! okay lah, partly our fault cause we didn't book any tour trips that will bring us to town lah, but still!!!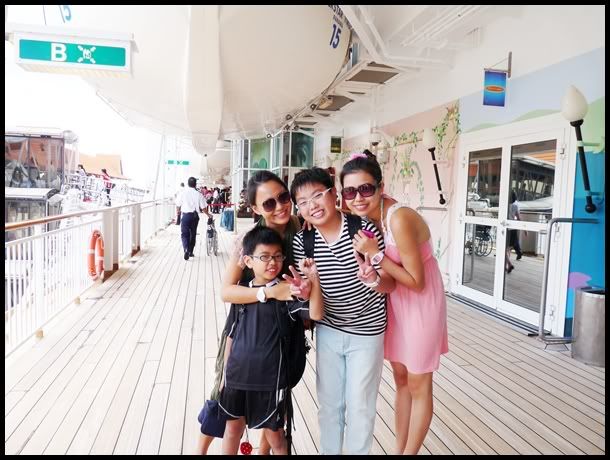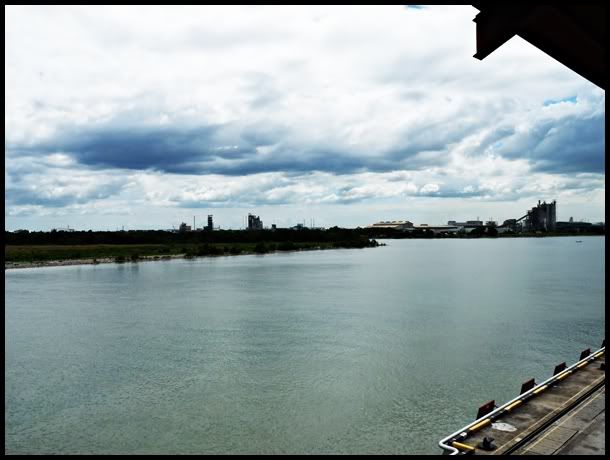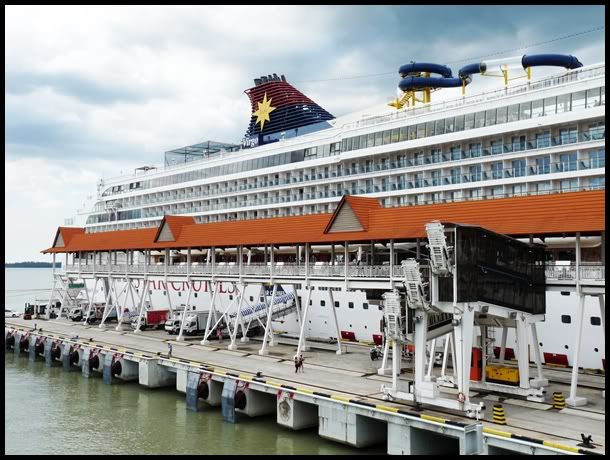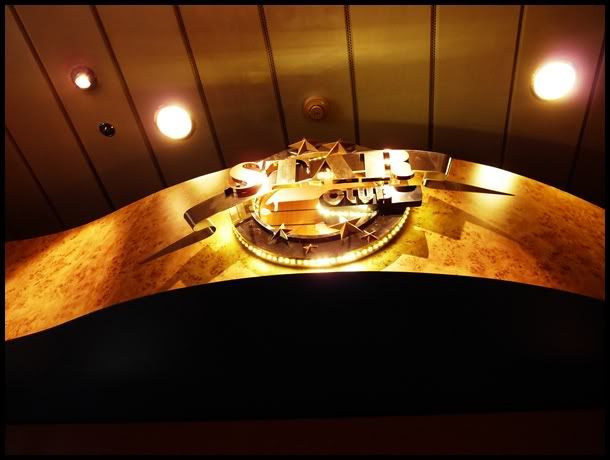 CASINO!



hi mom!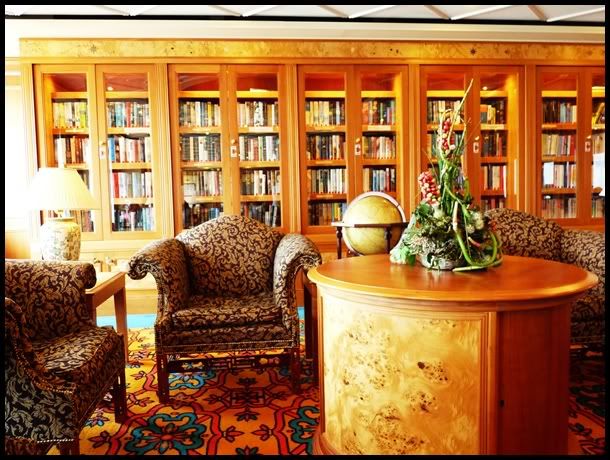 inside the library...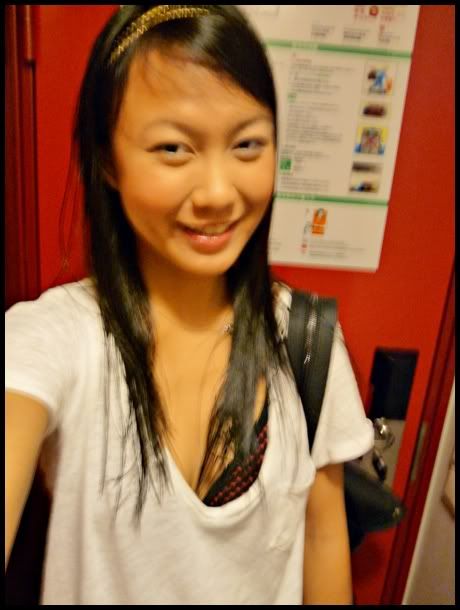 LOOK. AT. THOSE. EYEBAGS.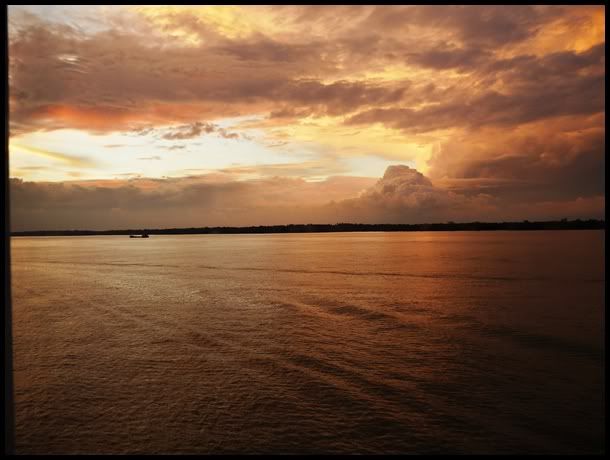 pretty sunset!



chocolate buffet!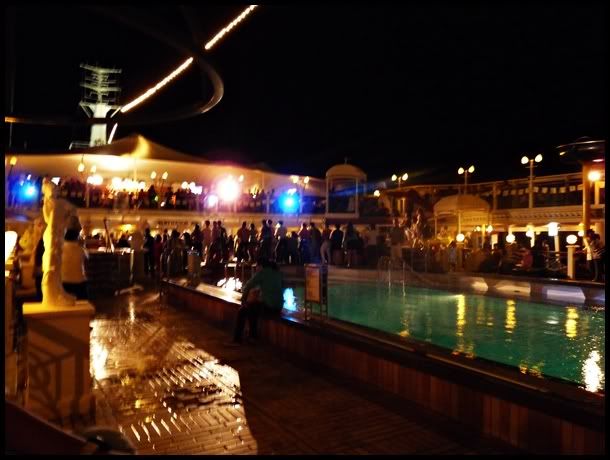 pool at night!

*************************
bulk of day 3 was spent waiting around... waiting for passports, waiting to disembark, waiting to go home!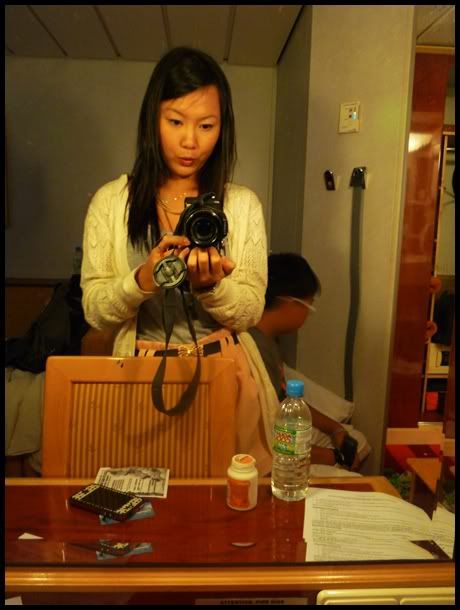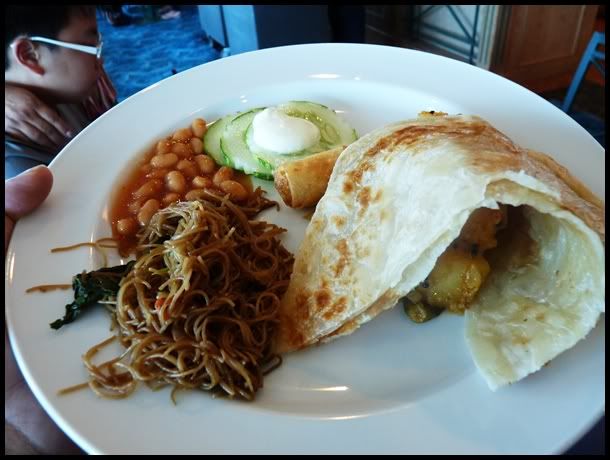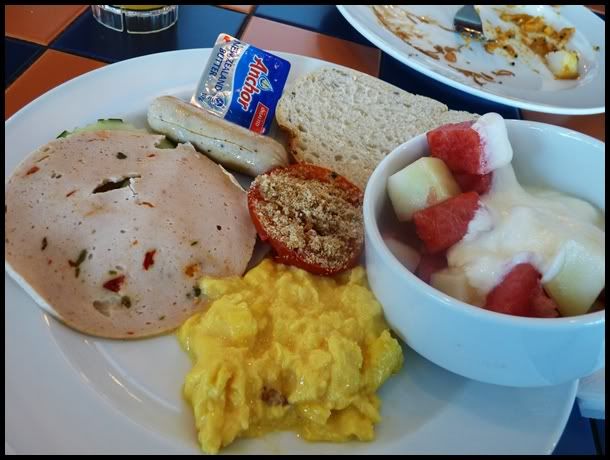 i want breakfast like this everyday!



waiting for passport...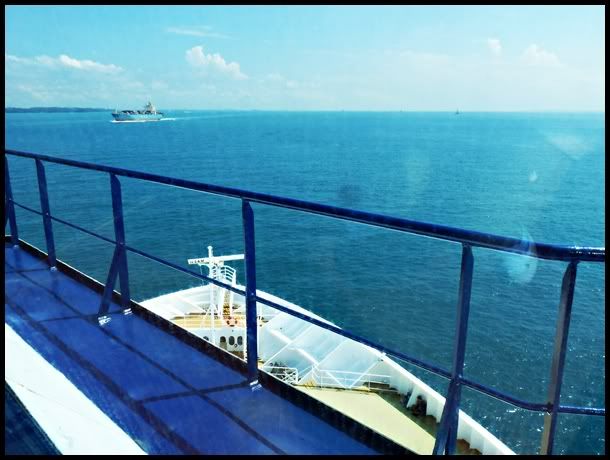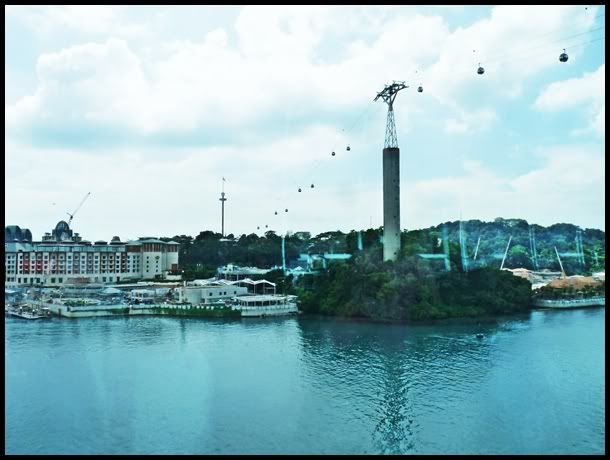 singapore from inside the cruise!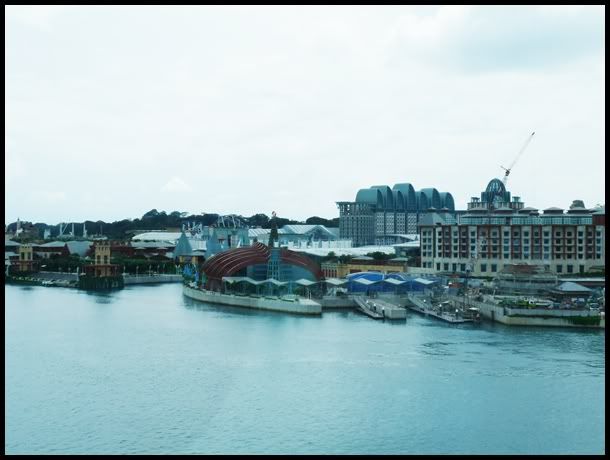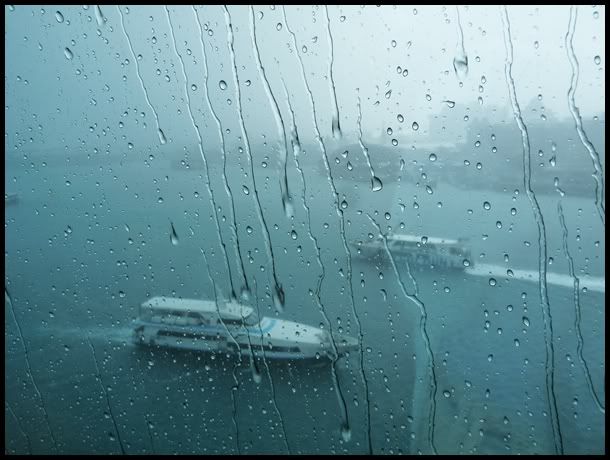 and down came the rain...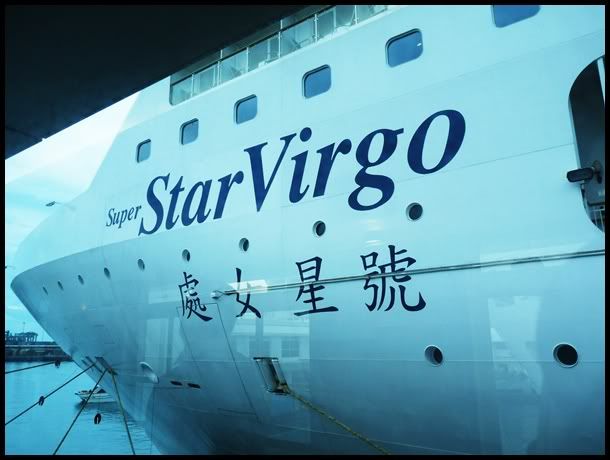 and that marks the end of the trip :) overally a nice break from the hustle and bustle of life, and great family time spent!

now that mocks are over, it's time to prep for my diving trip! I REALLY CAN'T WAITTTTTT! having heard so much about Sipadan, i NEED to experience it for myself. i'm going with a friend i got to know when i first took my OWD, so glad he asked me along, otherwise i may never get this (hopefully) awesome experience! :D
okay, and till the next post,
xoxo.