15 days of CNY all in here!
had a very fulfilling cny this year, met up with most of the different groups of people, although still more whom i didn't get to meet but... ah well, there's always a next time!
CNY is truly my favourite festival, with all the non-stop eating and laughing and drinking and smoking and gambling and talking and more laughing. need to train harder, hate it when i keep coughing when i *.
****************
spent cny eve with some of the divers at adrian's place :)
(photos from fb)
warming up...
happy people! :D

andrew doing his thing hahaha.
no idea what happened to my face -.-

really grateful for jarrod for always taking care of me. always feels safe with him around :)
DAY 1
what i wore (which i posted before hahaha).
actually kinda lame to wear a cheongsam because (i) i'll only wear it once a year; and (ii) i'm not gonna repeat the same cheongsam next year.


yearly family portrait before anyone steps out of the house :D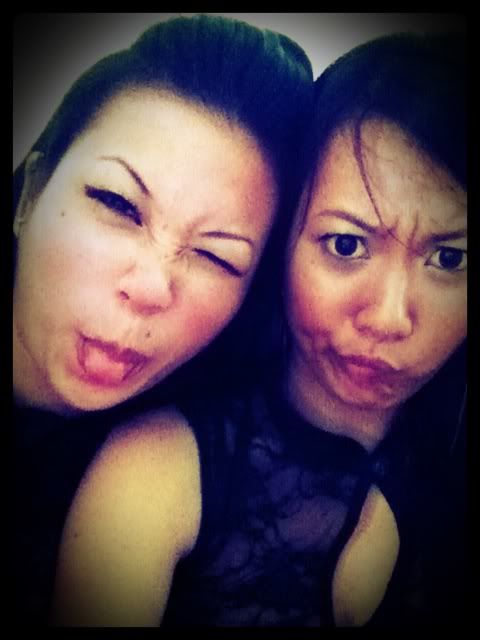 *loves*
all three of us were wearing similar shades of red and black and it was pure coincidence!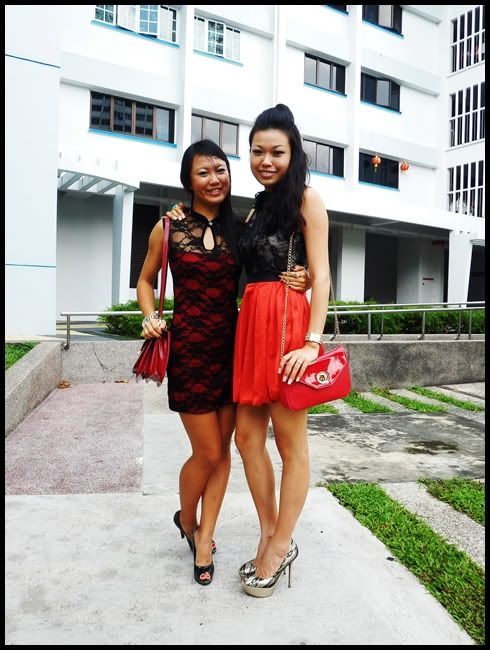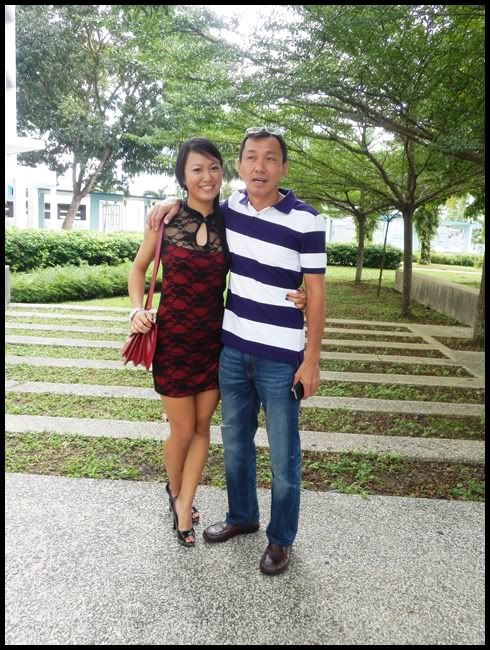 daddy (L)
went to Jarrod's place for another round of gambling at night!
second lou hei for the dragon year!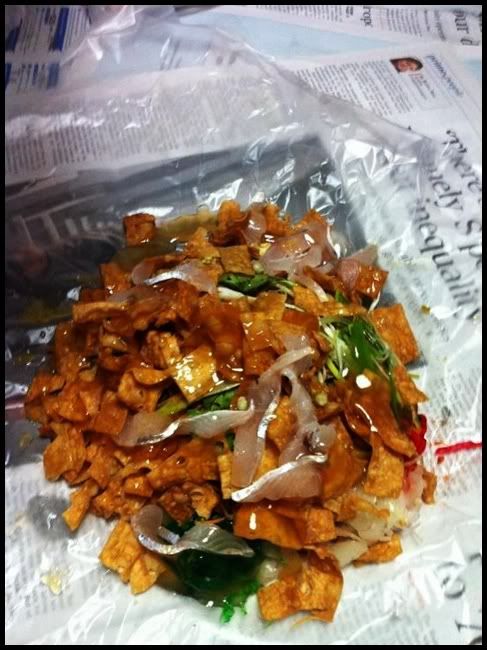 not sure where this was from but i thought it tasted really nice! like the sauces tasted much nicer than the usual lou hei sauce?
heard it's from some stall at chinatown with a loonnnnggg queue. anyone has any idea?
****************


DAY 2
as usual, day 2 of cny is spent with the maternal family :)
third lou hei!

HUAT AHHHH!!!
the messy aftermath.
went to Prive after that for our high tea-cum- chit chat session :)
look! no leg!
jade loves the toilet bowl :D
all of us <3
after Prive, we went separate ways and my family went to visit Zihao. he's since recovered from all his chemotherapy sessions and has returned to school. his mom was really sweet to invite us over for a tour at their new place and whipped up a really nice meal for my (large) family :) and they kept insisting that we drank because they prepared so many different types of alcohol that i fell asleep at their place after dinner -.-
and the tour begins!
zihao's mom actually borrowed access cards from their neighbours so that all of us could do for a tour on the Sky Gardens. otherwise we'd have to pay like 5bux each to enter???
the view from the sky garden is indeed pretty, like you get a bird's eye view of singapore :) but it's really scary because it's 55levels above the ground :S
5 of us :D
view from zihao's house.
***************

DAY 3
did nothing much, except to daddy's workplace for some "rituals" to mark the start of the work year.
and this marks the start of studying, again.


with little keithen :)
****************
DAY 5
studying and rushing around, before finally going down to shannon's! really weird how we never been to his place during cny before!
************************
DAY 6
such a bummer that i have lessons every saturday :( mommy had food catered for guests over at our place for lunch and steamboat for dinz. so sad i couldn't join in the fun :(
chili padi- by far one of the best caterers around in terms of food quality and service!
huishi came over to visit too :)
*********************
DAY 7
went over to eddy's place for a diver's lou hei. and i have to say his place is damn cool! ahhhhhh!
*work hard get rich buy big house* *work hard get rich buy big house*
what i wore (minus the dirty mirror i was lazy to clean)
4th lou hei
(pro looking photo taken by jeremy)
***********************
DAY 13
the hpt fellows came over for steamboat, too bad some had to leave early. glad that the rest stayed and helped to lou hei just to make my mom happy, although most were tired already. xiexie ni men :)
really surprised that the few of us actually finished the huge tray of thingamy!
so this marks the end of the cny celebrations. pretty eventful i would say, with many other blurry and censored details. can't wait for the next cny!
hope you guys had an awesome celebration too! :D
xoxo.